Free Selfie Sticks Details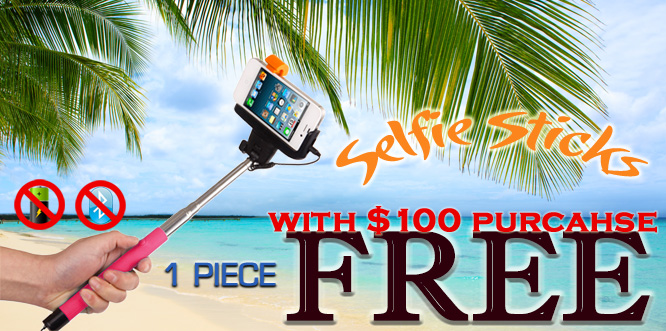 Limited Time Offer ~ While Supplies Last
Qualifying Orders:
Order totaling $100 or more in merchandise, after discounts are applied (if applicable).
Does NOT INCLUDE S/H charges.
Orders PLACED on or after June 23, 2017. Any order placed prior are subject to order fulfillment restrictions.
International Customers:
$3.50 will be added to Cost of Merchandise for customs, this may affect the Duties & Taxes for your country.
1 Selfie Stick will be included in any order over $100 in merchandise, unless you Contact Us with specific instructions to remove this item.