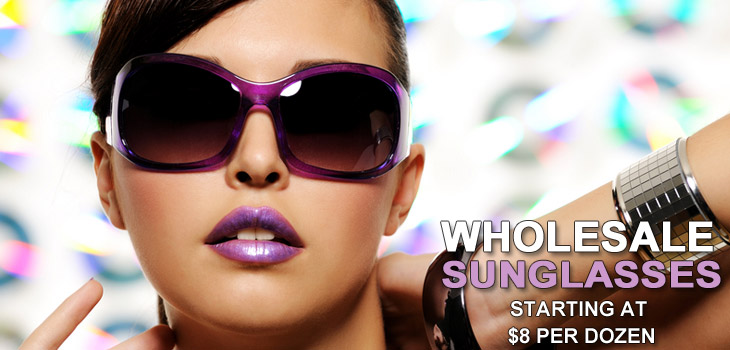 Replica Sunglasses are an ideal solution for people that love designer sunglasses but do not have, or are not willing to spend insane amounts of cash on sunglasses. Here at CTS, we have developed hundreds of comparable sunglass styles that mirror all of the popular brand name sunglasses, and we are happy to offer them at a fraction of the price. Our compare to styles, as well as our trademark brands are a terrific way to get the styles you're looking for, with out breaking your bank! The big name designer eyewear lines inspire all of our sunglasses. The difference between the branded sunglasses and ours is the price, and our wholesale replica sunglasses do not carry the name brand logos. Compare our prices, styles and our quality to those of designers you are familiar with, and consider CTS being your wholesale provider. Buy our wholesale replica sunglasses today. We appreciate the business you bring to us as fellow distributors and wholesalers.
People love to find sunglasses that make them feel cool, and they love to find them at a fair price. That is a great reason to get your replica sunglasses from us. Since our sunglasses are not actually name brand sunglasses, you can buy from us and save quiet a bit of money. Our styles are all inspired by the Brand Named Sunglasses, and are a very comparable alternative to them. Buying good looking sunglasses for a much lower price than the brand name sunglasses allows you to offer them to your customers for a reduced price, and still make a great profit.
Ensure yourself some profit and choose us as your wholesale sunglasses provider. You'll be able to set up your kiosk with confidence that the people walking by will start walking up, with their pocket books out. We have faith in you as a consumer and we have faith in our products, which is why we back them all 100%.
We have set up a new page displaying all of our wholesale sunglasses in categories, such as brands, men's, women's, and many others. The Unisex category is a brand new way to browse our selection, and we hope you'll find it useful! You'll find your favorites; Aviators, Wayfarers and even Vintage sunglasses within our wholesale sunglasses category pages. We are constantly adding hot new styles, so browse today! We're sure you'll find the sunglasses you want, at a price that will make you smile.