Wholesale Goggles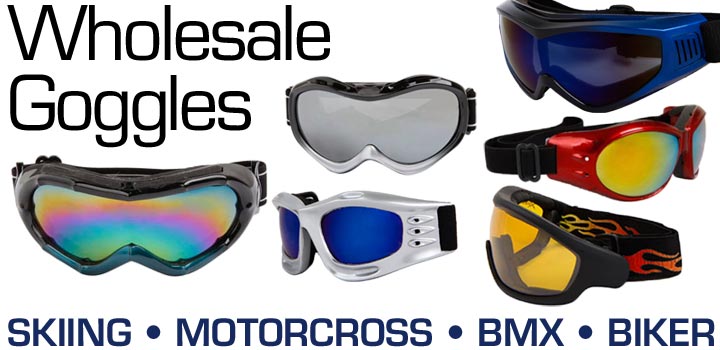 Goggles are an essential part of many popular sporting activities, making them an ideal item to offer potential customers. As with any retailer, it is paramount to provide customers with high quality, appropriately priced merchandise. This simple fact negates buying poorly made goggles, in the hopes of making higher profits. The solution is to find a wholesale supplier of durable, quality goggles that maintains a competitive wholesale price. Furnishing goggles to sporting enthusiasts can be highly profitable when you find the right supplier. CTS Wholesale Sunglasses is that supplier! CTS offers a wide selection of goggles.
Skiing Goggles
Biker Goggles
Motor Cross Goggles
BMX Goggle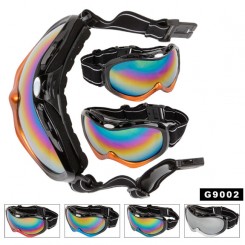 Ski Goggles ideally provide protection for eyes from cold and wind, while flying down the mountain. Secondly, they will function as a pair of sunglasses; limiting the amount of bright light on your eyes. There are different lens tints that are appropriate for different types of weather as well. Tinted goggles for bright, sunny conditions and others are designed for 'white out' conditions and cloudy, overcast weather. Many ski goggles offer a fuller coverage area and are vented as a fogging deterrent.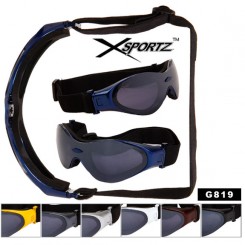 Biker Goggles are generally significantly slighter of build, and are ideal for protecting you from the intense wind velocity when hitting the open road for a nice long ride on your motorcycle. Again, these are available in numerous lens tints; clear for night riding & yellow to enhance vision while riding, and tinted for those sunny days that beg for a long road trip.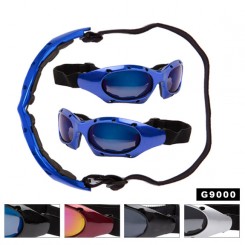 Motor Cross Goggles lean towards a much more standard lens shape, with two separate lenses; one for each eye and generally have superior fitting, due to the extremeness of the sport in which they are utilized. However many Motor Cross participants prefer a style of goggle with a full, single piece lens as well.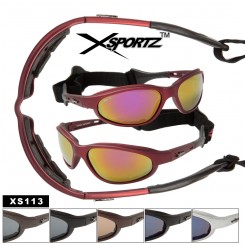 BMX Goggles are occasionally nothing more than a glorified sports sunglass style, with the addition of foam padding and an adjustable strap. However; adjustable straps, designed to accommodate helmets are a staple of all well made goggles, regardless of the sport. This model is currently out of stock.

For all of these sports, CTS provides appropriate goggles designs that are sold by the dozen, for outstanding wholesale prices. Goggles range between $28 a dozen, for a nice pair of BMX goggles, to $36 for Motor cross goggles. CTS also offers a selection of very high quality ski goggles. Keep in mind that many of the styles of goggles offered are in fact appropriate for sports not mentioned, as well as for alternate sports.