Where to Get Nerd Glasses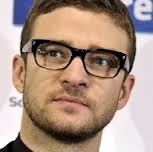 Unless you reside in a cave, you've most likely witnessed the latest craze sweeping the nation. The ultra-hip, nongender-specific eyewear nefariously referred to as "Nerd Glasses". (hey, being a nerd is cool!)
The likes of international stars Justin Timberlake, Johnny Depp and numerous others have been spotted sporting them. Which, as we all know, is a sure sign that these are now a must-have for retailers & resellers. Based upon the unspoken rule of retail "if the Stars wear it, then I can sell it!"
What are Nerd Glasses?
Historically, clear lens glasses were corrective eyewear for persons' with less than perfect vision. However, recently what was once considered a mere necessity has morphed into a fashion statement of epic proportions.
Today Nerd and Geek Glasses are non-prescription eyewear with a fashion bent. Worn not for need, but for want, and want they do! The public just can't get enough of these! Defined by the clear lenses, which if not for correcting vision, are striclty an accessory. Despite that logic, and somewhat oddly, clear lens glasses can still be called sunglasses!
Clear Lens Sunglasses from CTS Provide 100% UV Protection!
Beyond the lens, Nerd Glasses can be found in a vairety of styles, with a wide range of adornments. California Classics, being one of the very best selling styles, as a rule dominates the field as far as frame style. However, you'll find them in aviator styles, and other distinguished, somewhat scholarly frame styles. As you'll discover in this article, they're available in just about evey possible combination.
Deciding Which Nerd Glasses To Get:
CTS Wholesale has developed an impressive variety of styles and, as always, it is constantly growing. Below you will find just a few that are currenlty available.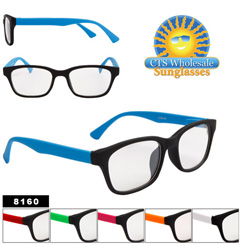 Model 8160 is a clear lens California Classics style with black frames and colored temples. Colors include blue, red, green, orange, white, and hot pink. Be sure to see Model 8202 which is similar but with a rounder lens shape. These are brand new styles and are in stock today.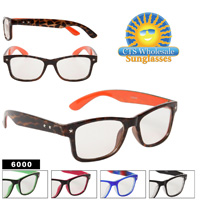 Model 6000 is a very cool California Classics style, with metal stars accenting the temples, adding a flair to the classic metal diamond shape usually found on classics. It comes in a terrific assortment of frame colors, offering a wide range of appeal. There's a very handsome tortoise frame accented with orange interior coloring, black with green interior, as well as black with a lovely magenta interior. Additionally each dozen will also include a multi-colored somewhat patriotic color pallet of red, blue and clear, and a solid gloss black frame. We're happy to announce that this model sold so quickly it was temporarily out of stock, but it's back now, and just $21 a dozen!

Cute Nerd Girl Glasses Too!
Model 8066 is a Kitty styled form of Girl Nerd Glasses due to the appearance of whiskers at the outer edges of the frames, in addition to a bow on the upper left temple. This model features a cheetha printed temple, in assorted colors with a black frame and color cooridinated bows, all of this in the ever-popular California Classics frame style.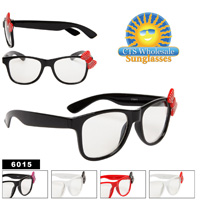 Model 6015 features a cute bow above the left lens, which has been covered in rows of rhinestones. It comes in gloss black, bright red, or white frame colors. Black frame and one of the white frames both have a red bow, white red frames and the second white frame both have black bows. These geek glasses can sell for a great wholesale price of just $21 per dozen.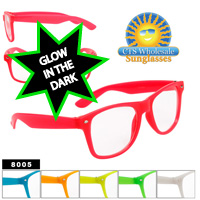 Model 8005 brings a whole new element to an already impressive line. A classic frame style, with the anticipated clear lens and the unexpected glow in the dark frame! This model comes with six different frame colors that do just that! This is just one of several glow in the dark styles with clear lenses, you'll also find tiger stripes, and checkerd California Classics in this fun frame type!

Even More Nerd Glasses!
At CTS, we are constantly on the look out for the next big trend, and as you can see, we've provided you with the perfect accessory to help you completely nerd out! But wait, there's more!
Now, hang on to your pocket protectors & prepare to 'get your geek on' as we take things to a whole new level with these over the top, all out NERD Glasses!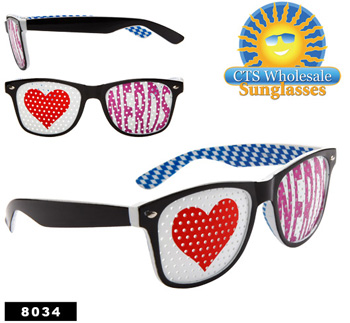 Introducing Model 8034! If you love to nerd out, or just love your nerds, prepare to be rocked to the core with these super cool, brand new shades! "❤ NERDS" on white mesh lenses, in a classic black California Classics frame! This model also boasts a diamond patterned interior frame of blue & white, adding a nice touch to an already rockin' pair of shades!
Now this model isn't your typical clear lens style, but you've gotta admit, it doesn't get any nerdier!