Zombie Eyes™
We're very excited to announce the arrival of our new branded Zombie Eyes™ hardcore sunglasses for men! In this article we'll introduce you to a few of the thirteen adult models now available for purchase here at CTS Wholesale. We're sure you'll want to take a look through the entire line yourself, which you can do right here.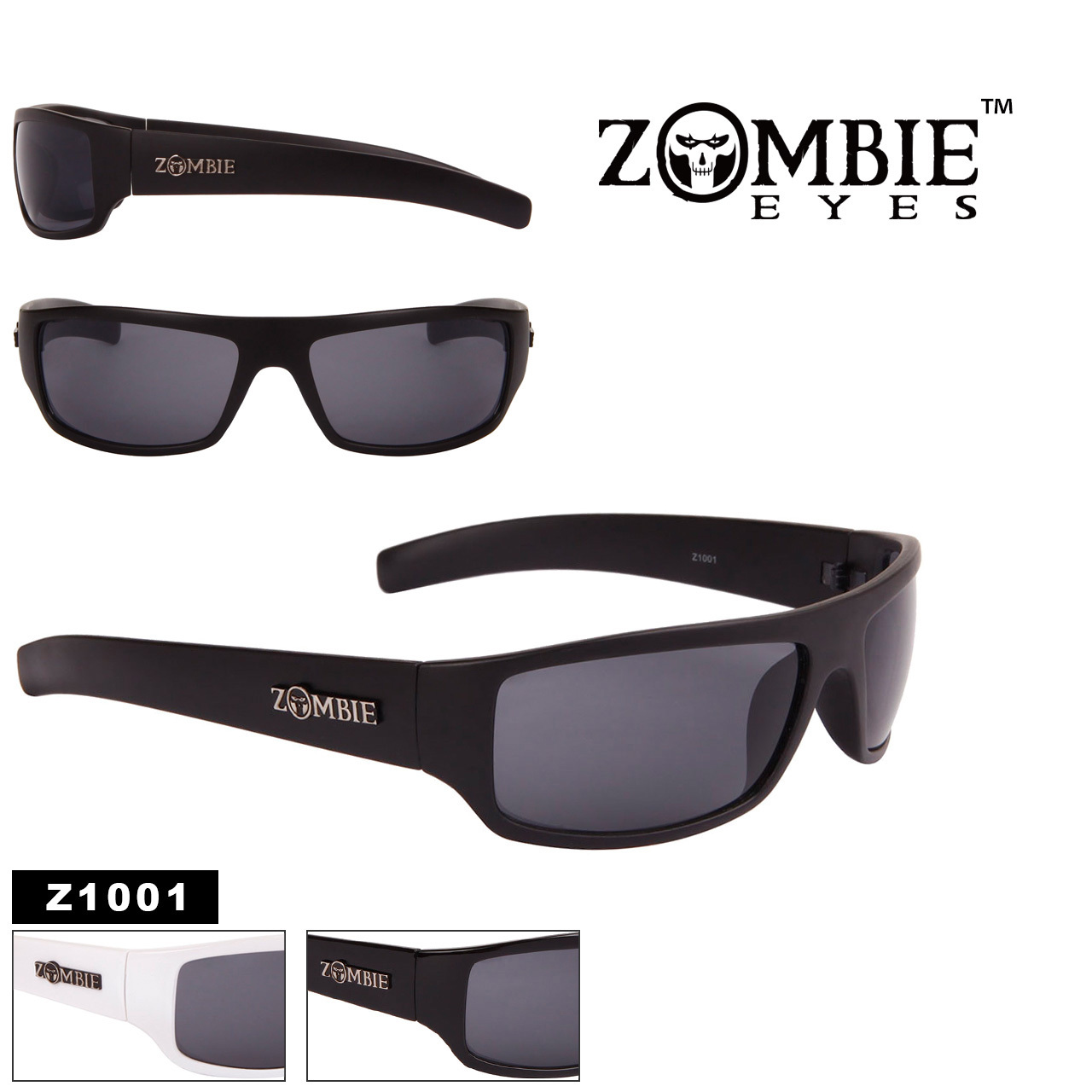 Model #Z1001 boasts an iconic "OG" frame style with an embossed Zombie Eyes™ logo on each temple and is shown here to the right. Sold wholesale for $24 a dozen, you'll notice three frame colors included; Gloss Black, Matte Black & White.
Model #Z1009 features a sleek, drill mounted shield lens with rectangular back framing and the round Zombie Eyes™ embossed logos on each flared temple. This model also boasts an embossed temple tip Zombie Eyes™ logo! This is a fantastic example of 'Gangsta Style", favored by todays youths. You'll find it priced at $28 per dozen, with three favorite frame colors; Gloss Black, Matte Black & White.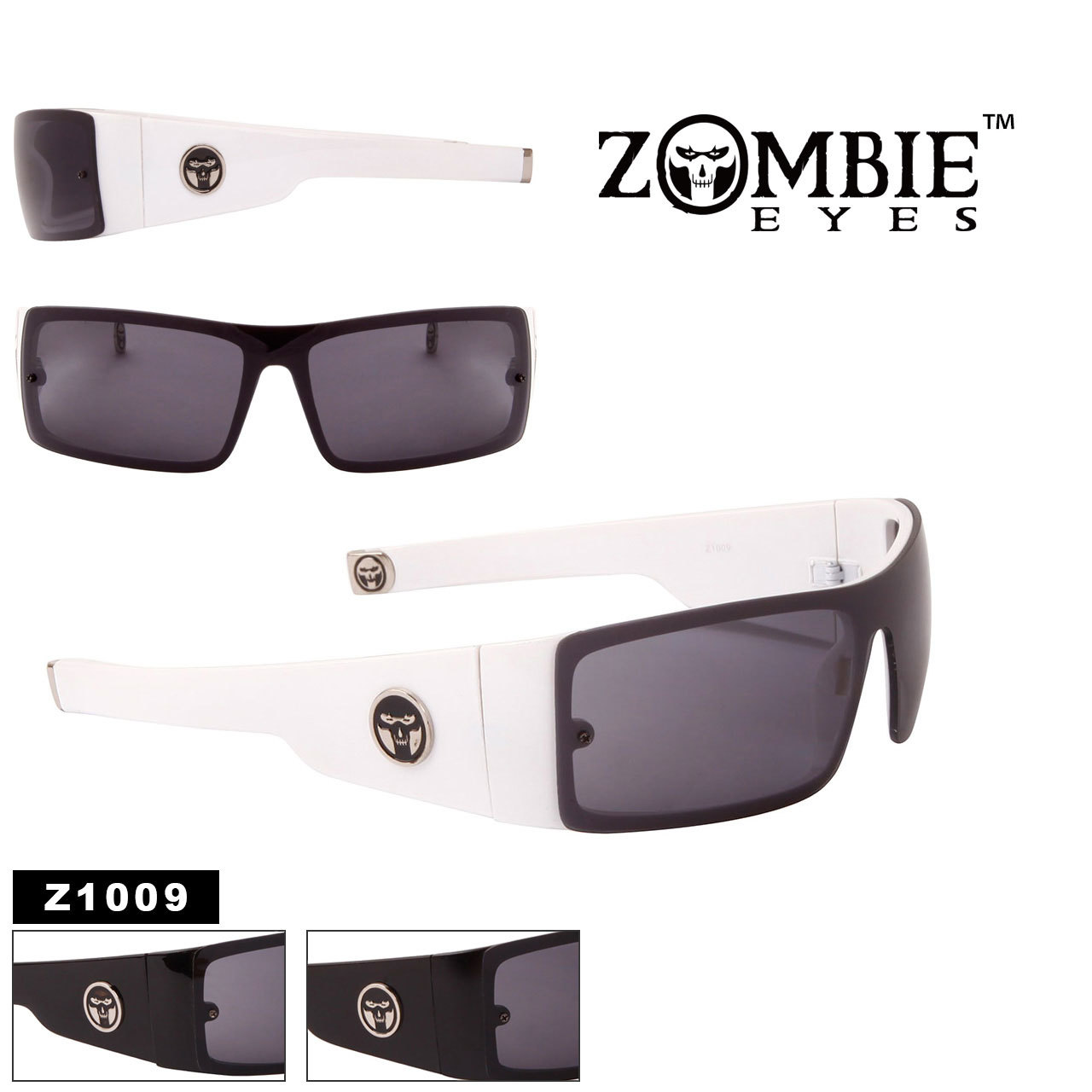 A fantastic way to get the full Zombie Eyes™ experience is with a sample pack; offering a nice variety of styles, all branded! Sold wholesale for $34, you'll receive twelve pair of this brand, along with a fantastic branded display box. This will allow you to discover for yourself how quickly these will sell in any venue! Pair this with a package of the high quality Zombie Eyes™ microfiber bags, and you'll love the profit margin!
If you have questions or would simply like assistance placing your order, don't hesitate to contact us!