Posted by Jim Connolly on 23rd Dec 2015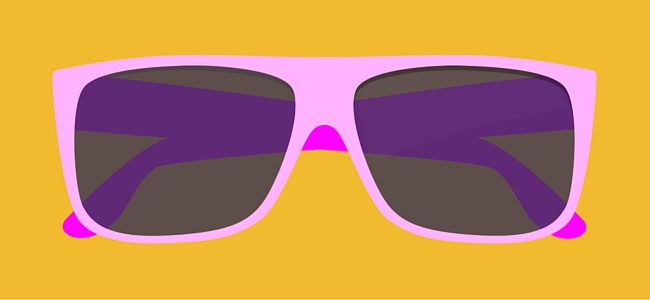 I have a couple of interesting stories to share with you today, from the wonderful world of sunglasses.
Sunglasses: Taking care of business
The words, "taking care of business", may not mean much to you. However, Elvis Presley fans will recognize them instantly. It's a phrase, sometimes abbreviated to TCB, which was popular with "the king".
This month saw the release of an Elvis Presley inspired sunglasses design. The design is based on the kind of sunglasses that Elvis wore in the late 1960's and the 1970's. And right there on the arm of the sunglasses are the letters TCB. A subtle addition to the design, which will immediately let any fellow Elvis fans know that you're a fan too.
Whilst the design may not appeal to everyone (and no design does), I think Elvis fans will lap these up.
Can sunglasses prevent you from getting cold sores?
This story really surprised me.
If you suffer from cold sores, also known as herpes, you may be surprised to know that there's (apparently) a link between ultraviolet rays and the condition. It seems that being exposed to UV radiation from the sun has long been known to cause herpes outbreaks. This could be one of the reasons why some lip balms contain sunblock as one of their ingredients.
So, if you find yourself suffering from cold sores, it may be worth protecting your eyes as well as your lips from sunlight. I'm not sure how deep the research is on protecting your eyes from UV rays and an increased chance of contracting herpes, but it could be worth trying.
Plus, it's a lot healthier for your eyes.
Wholesale sunglasses
… is what we do. It's our passion, just ask our retailers! if you are a retailer who either stocks sunglasses or wants to become a stockist, CTS Wholesale Sunglasses are here to help. Just email us or call us, using the contact details on the top right of this page.
We look forward to hearing from you!