The 2012 New Years is right around the corner and we have just received the new party glasses for this big event. CTS wholesale offers these at $24 per dozen making them only $2 each. We have no minimum order amounts so you can buy just one dozen or purchase them by the full case, it is up to you. They come in assorted glitter colors including blue, purple, red, gold, pink and green. Go to your party in style, these are sure to be a hit.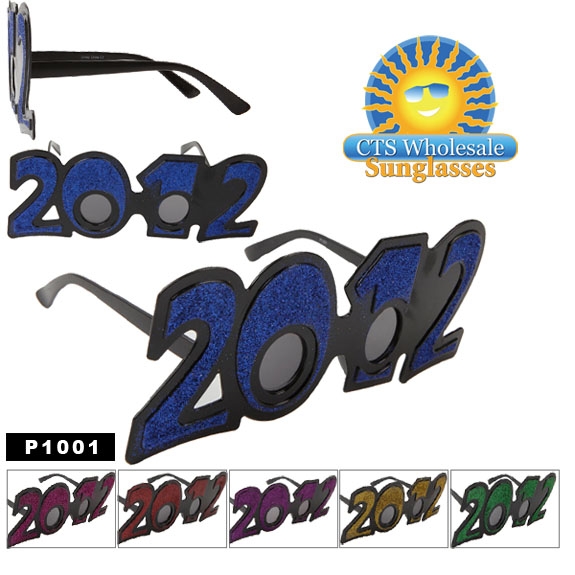 These 2012 New Years Party Glasses will surely make you stand out from the rest. These playful party glasses will make you the star, where ever you are! We are expanding our party glasses to include many different styles from funny jester, guitar, party hands and others.
Update:
We've seen a few years come and go since this original post, in fact we just celebrated 2014 New Year! The party glasses shown above were a big hit, many retailers found them to be a revenue generating addition to their normal wears. If you're looking for something to help you stand out from competitors, take a look at the full range of Novelty Sunglasses currently available at CTS Wholesale! We have many new items, such as the fun new glow in the dark sunglasses that are big right now.