Can I use your pictures?
A frequently asked question by customers who purchase wholesale sunglasses: Can I use your pictures? Often because of our low wholesale pricing, customers buy and resell online for a nice profit and wish to use our pictures to do so. Our answer is quite simple; if you purchase from CTS Wholesale, then YES you may use our images to assist in your sales endeavor.
We do ask that you first make your purchase prior to using our photos however. Once you have established yourself as our customer and placed an order you have permission to use our pictures for your sales.
How Do I Get The Product Photos?
Select Image to Access
Engage Large Image View Window
Right Click to Engage Image Menu
Select Preferred Method
To remove a copy of the product picture from the CTSwholesalesunglasses.com website you will most likely want to navigate to the product page and engage the option of viewing the largest image size. Simply click on the product photo, which will display a new larger picture in a pop out window function. From this screen it is a simple matter of downloading (saving) the picture to your computer. The manner in which this is accomplished is dictated by the computer platform you are using. Generally a simple right mouse click will engage a series of menu options. From these you will select the appropriate method of saving the image to your hard drive. (Illustrations shown below) You will find that our largest product pictures range in sizes from 575 pixels by 575 pixels to a much larger 1280 pixels by 1280 pixels with a resolution of 72 ppi (pixels per inch). This resolution is the standard for computer monitors. Additionally, you are able to perform this same method with smaller product pictures found on the CTS website, i.e., from categories vs. individual product pages within the website.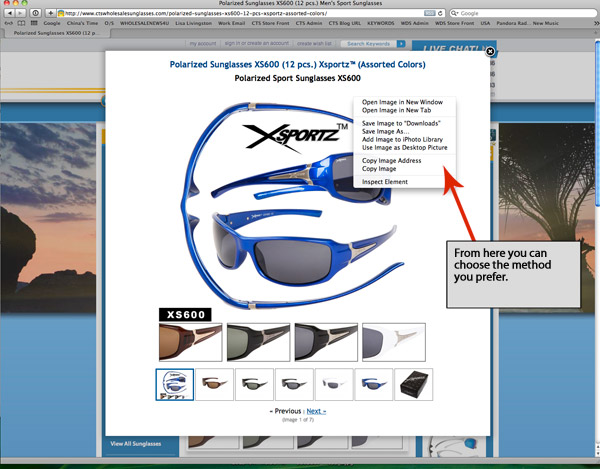 How Can I Use The Images?
Although the current resolution of 72 ppi is ideal for digital representation, if you are planning to print these pictures you will want to resize the image to an appropriate ppi. This procedure involves increasing the resolution to an optimal 300 ppi while still maintaining the existing pixel ratio. This will result in a much smaller image size. However if you are planning to print your pictures, your knowledge of these factors will most likely be more than adequate for accomplishing your goals. For example, with our largest product image size of 1280 px by 1280 px, when you alter the resolution from the resolution of 72 ppi found online to the optimized 300 ppi, the image size changes from 17.778" x 17.778" to a mere 4.267" x 4.267". All of this occurs while maintaing the necessary 1280 px by 1280 px dimensions. Shown below are screenshots from photoshop illustrating this.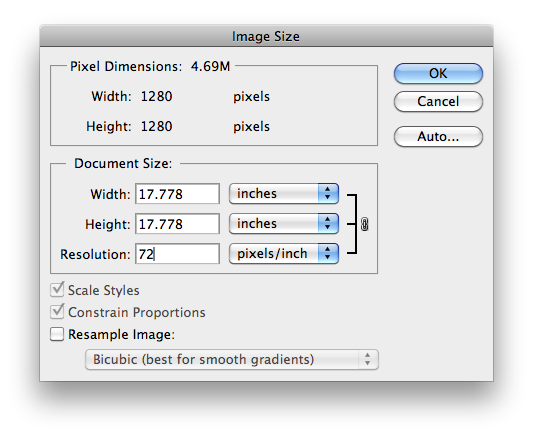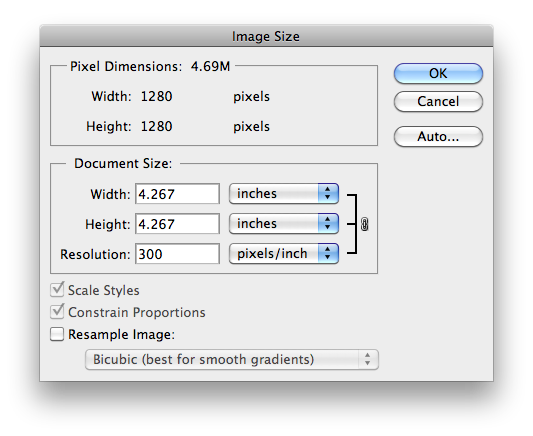 TIP: Always access the largest possible image size if you plan to print images from the internet. They may look perfect onscreen, but this will not be the case when printing. Here is a comprehensive explination regarding the relationship between resolution and print quality from www.photoshopessentials.com
In summary, you may use CTS product pictures if you have previously purchased from CTS Wholesale. We hope that your business endeavors are successful and we appreciate your patronage.