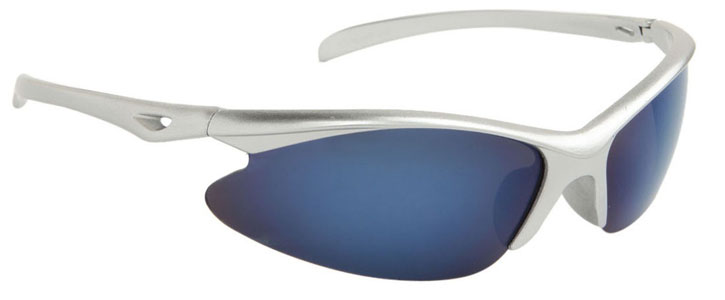 Today's sunglasses, whether cheap sunglasses or expensive ones, are typically made with some kind of plastic, used both for the lens and the frame. Now there are also glass lenses and metal frames available, but they are no longer as common as they once used to be.
Buying a pair of sunglasses for cheap doesn't necessarily mean they will be of poor quality. A good pair of sunglasses will contain these top two features:
#1 Ultraviolet (UV) Protection
A quality pair of sunglasses will provide protection from ultraviolet rays, and a really good pair will eliminate UV rays up to 100%. Not all sunglasses are created equally when it comes to UV protection, so whether you are purchasing an inexpensive pair of sunglasses, or a designer pair, make sure that they are rated for 100% UV protection.
#2 Glare Protection
All sunglass lenses, regardless of their tint, will provide some sort of protection from glare. Those with darker tints will provide more protection than those with a lighter tint. However, the best glare protection are sunglasses with polarized lenses that also help to block glare that is reflected back from flat, shiny surfaces, such as water and snow.
So cheap or expensive, a quality pair of sunglasses must have 100% UV protection as well as some sort of glare protection. Polarized sunglasses can also be purchased inexpensively and still provide the appropriate amount of protection for your eyes.