An All-New website launches today! "We are very excited to bring you our new site." says President Kirk Bachelder. We have been working really hard for quite some time now to get this site redesigned and built.
Big Changes!
We have focused this new design to make it a better overall shopping experience for our customers. You will notice the navigation is much easier now. We have developed an entirely new category, "New Arrivals" which features all newcomers to our extensive merchandise line, which is organized by month. On our homepage you will also find our featured products section, which features all of the items that are selling the best for our customers.
Going Social!
Another change to check out is our YouTube channel and it's brand new look! Our facebook and twitter pages are undergoing some changes as well. You will be able to see those changes soon so stay tuned! We are really putting a lot of emphasis on social media now. We want our customers to stay connected with us and learn more about the sunglass business in new and interesting ways.
Brand New Categories:
We want your feedback about our changes! Please go through the website and let us know how we did! Also let us know if there are things you would like to see from our website in the future so we can make it happen. We want to make your visit with us as easy and fun as possible so let us know what we can do to make that possible! Remember, we are the same company you know and trust but with a much needed improved look and feel.
Don't forget you can always reach us through our live chat system during normal business hours.
2014 Updates to the CTS website: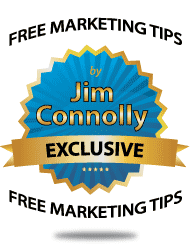 Wow! Since the launch of the new site back in October of 2011, so much has happened here at CTS! The over-all site has seen many improvements. We have went from showing 2 columns of products on category pages, to an impressive 3 column layout, allowing you to easily view products in any given category with fewer clicks. Additionally, we have expanded our selection of Package Deals greatly. In fact just about any merchandise line we carry is available in a sample pack of 12 pieces, or 24-36 in some cases.
Big news in the more recent months; CTS has commissioned world renowned marketing expert Jim Connolly to write a series of exclusive articles. Jim has been featured on Good Morning America, Time Magazine, ABC News and numerous other Internationally respected media outlets including Microsoft. You can find these articles easily from our left hand navigation on any page of our site. Just look for the "Exclusive" link. (shown to the right)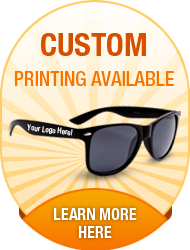 Additionally, we now provide Custom Printed Sunglasses! This exciting new facet of CTS is competitively priced, at just .30 cents per piece printing on glasses, and .42 cents for microfiber bags. What's more, the dedicated CTS team will also provide you with artwork assistance or creation at absolutely no cost to you. If you'd like to know more about this awesome new service, look for the "Custom Printing Available" link. (shown to the right) You can also access this new information via navigation on any page, under Wholesale Sunglasses.