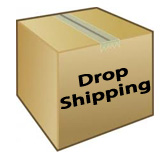 If you make a living selling online, drop shipping animal hats can be a lucrative addition to an existing merchandise line. Sellers utilizing Amazon, Ebay or those that run their own e-commerce store; drop shipping is sometimes a beneficial method of providing products to customers.
Animal Hats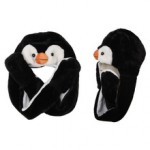 With winter in full swing, Animal Hats are at peak demand. With two styles available; long and short arm versions of adorable, fuzzy warmth in the form of favorite animals. Currently CTS offers over 30 differently critters starting at $3.50 each.
These animal hats sell amazingly well, and offering discounts makes for even higher sales. A good target price for individual animal hats is $9.99 for short arm, and $14.99 for long arm styles. You can increase over-all sales by offering a set of 3 pieces, and/or 6 pieces, adjusting the price to reflect a savings. This is a nice way to increase your volume, and in turn your revenue. The animal hats have been a favorite for kids & adults year round, but with the chilly weather & gift giving season just around the corner, you'll notice a spike in sales this time of year.
Drop Shipping Animal Hats
By utilizing the Drop Shipping offered by CTS you are able to offer your customers inventory that you have not yet purchased; allowing you to save on storage fees, while still ringing up sales. Our wholesale pricing is offered without any minimum ordering requirements. This enables you to sell on your own, at your own pace, and simply order from us when you've made a sale.
You are able to place your order here at CTS after you've made the sale on your end, and we process and ship the order to your customer. How easy is that? But you don't want the package appearing on your customer's doorstep with our company information blazing from the packing slip. So we'll take care of that for you! It's an easy process, and you can learn how to do it in under 5 minutes.
The key to doing this and presenting the merchandise as your own is actually quite simple. The above link will give you a helpful step-by-step guide illustrating exactly how to ensure 'your' animal hats reach your customers and appear for all intent & purposes to be from you. The beauty of this? We provide this service at NO additional cost to you!