Sunglasses are a perennial favorite as a gift item during the holiday season of gift giving. There are several reasons for this item to be popular and chief among them is the
a. Fashion it imparts
b. Trending style
c. Attractive pricing that suits all pockets
Among the top suppliers of women's sunglasses is CTS Wholesale Sunglasses. This year they have lined up several top brands in wholesale women's fashion sunglasses. The range is stunning and the price points are attractive that retail selling of these sunglasses is a guaranteed one spinner for the retailer.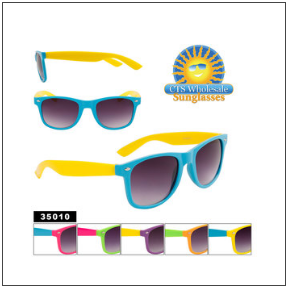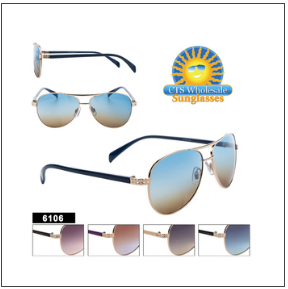 Among the styles are
Animal print which includes patterns in an extensive collection that feature assorted prints. Some of the celebrity styles include
1. Cat-eye rhinestone sunglasses
2. Eyewear rhinestones designs
3. Cross my heart fashion sunglasses
4. Animal print California classics
5. Animal print California Celebrity shades
6. Boxy Cat Cheetah Prints
7. California classics
8. Designer eye wear sunglasses
9. Designer DE (Trademarked) cat eye sunglasses
10. Clear lens California Classics
11. Designer eyewear fashion sunglasses
12. Designer cat eye women fashion sunglasses
13. Designer Vintage styled Women's fashion sunglasses
These are just representative of the style and range available with the nation's top rated wholesaler of sunglasses.
Another fashion trend among women's sunglasses is the Fleur de Lis style. This fashion traces back to the onset of civilization and as a fashion symbol commands attention. Rhinestone sunglasses are great sellers; particularly Diamond brand sunglasses that are accented with sparkling rhinestones. They appear gorgeous and as a style is timeless in appeal an appearance.
Among the best sellers are
a. Diamond brand flower temple fashion
b. Cat eye rhinestone
c. Classic rectangular rhinestone adorned
d. Rhinestone etched
e. Women's polarized rhinestone backed among others.
Save
Save
Save