When you have been wearing hats for some time, you want to be able to find a size that fits your head in a better fashion than the ones you find off the shelf. One of the first things you will need to realize is standard sizes mean different things to different hat manufacturers. For example, a standard 7 hat size can mean 24 inches on one website and something totally different on another. The trick to getting a comfortable fit is all about understanding the techniques needed. Here is a quick rundown of some of the things that you need to know when you are looking for a great fitting guide for hats.
It is important to start the whole process off by measuring your head properly. All you really need to get started is an accurate tape measure. Do not try and measure the inside of an existing hat that fits. You need to go right to the source and measure the circumference of your head to get an accurate foundation to start your search for the hat that fits properly.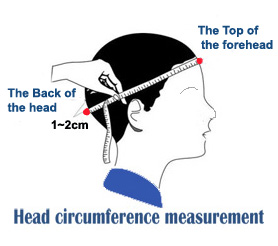 It is a good idea to begin by taking a hat that fits well and seeing where it sits on your head. Next take your measurements from the same spot and remember they only need to be within an eighth of an inch. With this information, you can have a foundation for your fitting guide to hats that you can build on.
There are few things you can look for to determine if the hat that you are interested in fits properly, whether it is custom made or off the shelf, and one of the first places to look at is the sweatband. It should fit snugly without binding and it is important to consider this part of the hat as one of the first places that will determine how well it actually fits.
There are certain hats where you can place felt pads inside the sweatbands to help with the fit, but generally this is considered a secondary method that works best with hat sizes falling in between the normal sizes.
The right size often depends on the use. For example, canvas hats are great for the hot weather and can be a little larger than the size you use for other seasons. Above all, you need to take your time when looking for the right size when fitting a hat. There are both health concerns, as you want to be shielded from UV rays, and stylish notions to be taken into account. For more information on fitting requirements for different styles of hats, take a look at our complete fitting guide.