We are super excited to announce the arrival of new flip up California Classic sunglasses! California Classics have been a leading favorite sunglasses style for decades, and these flip up sunglasses make them even cooler! You'll be happy to see them sell quickly, especially at fairs and festivals or outdoor concerts; these are a top seller!
This selection of flip up California Classics is comprised of absolutely perfect frame colors and lens combinations too. In each dozen you will receive excellently coordinated frames and lens qualities, which are shown below. Every pair in each dozen will fly off your displays. Classics are perfect because they are popular with men and women alike, which will of course increase your sales ratio, as you'll not be limiting potential customers by offering a gender specific style. However, it is always a good idea to offer other popular styles such as sports sunglasses or rhinestone sunglasses as well. With Classics though, it is a good idea to have a few dozen on hand at any given time, as they are truly one of the best selling styles, due in part to their unisex appeal.
The new flip up California Classic sunglasses are an unbelievable $23 a dozen, making each pair a wholesale price of just $1.91. An average retail price (suggested of course) is $15 per pair, however regionally this figure should be adjusted to reflect the competitors' prices. As a reseller of sunglasses this is a potential profit of over $150 on every dozen. Also remember that at CTS there is also volume discounting available, which will increase your profits overall.
Another fun new classic style in stock now is the new clear lens California Classics, these are doing very well this season. If you haven't seen them yet just visit the New Arrivals, or view them via our new clear sunglasses category.
Blue Flip Up California Classics with Mirrored Lens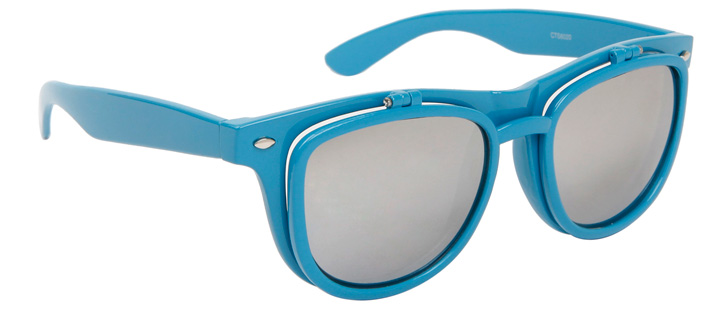 Red Flip Up California Classics with Blue Revo Lens
Lime Green Flip Up California Classics with Revo Lens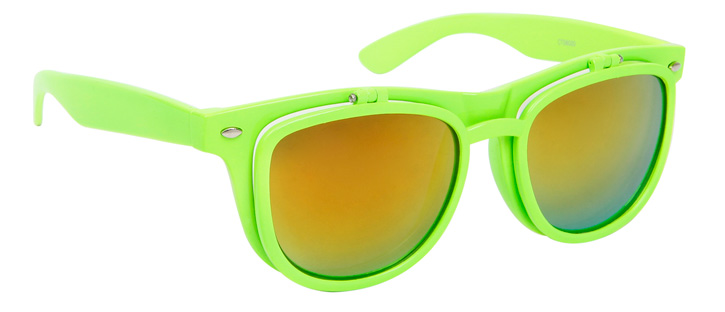 Orange Flip Up California Classics with Orange Revo Lens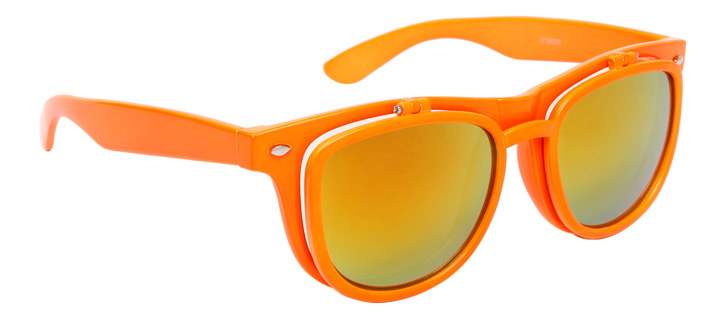 Black Flip Up California Classics with Mirrored Lens