You want to be sure you get the biggest profit margin form your inventory of quality sunglasses. Of course marketing is one of the tools you need to look at when you are trying to decide how to properly display sunglasses. You can start by making the most of a few simple tips.
Order Is Good
Have you ever seen a kiosk at an event that has all the different sunglasses for sale mixed up on their displays? Just placing them in that haphazard fashion will wind up confusing potential customers and perhaps even frustrating them enough they move on to buy somewhere else. Take the time to establish an order that makes sense and try to keep those Aviators and sports models separate. Rule number one is to classify the order by type or style. Barring that, arranging them by brand name works as well. Putting the men's sunglasses, women's and children's all in separate areas makes them easier to find too.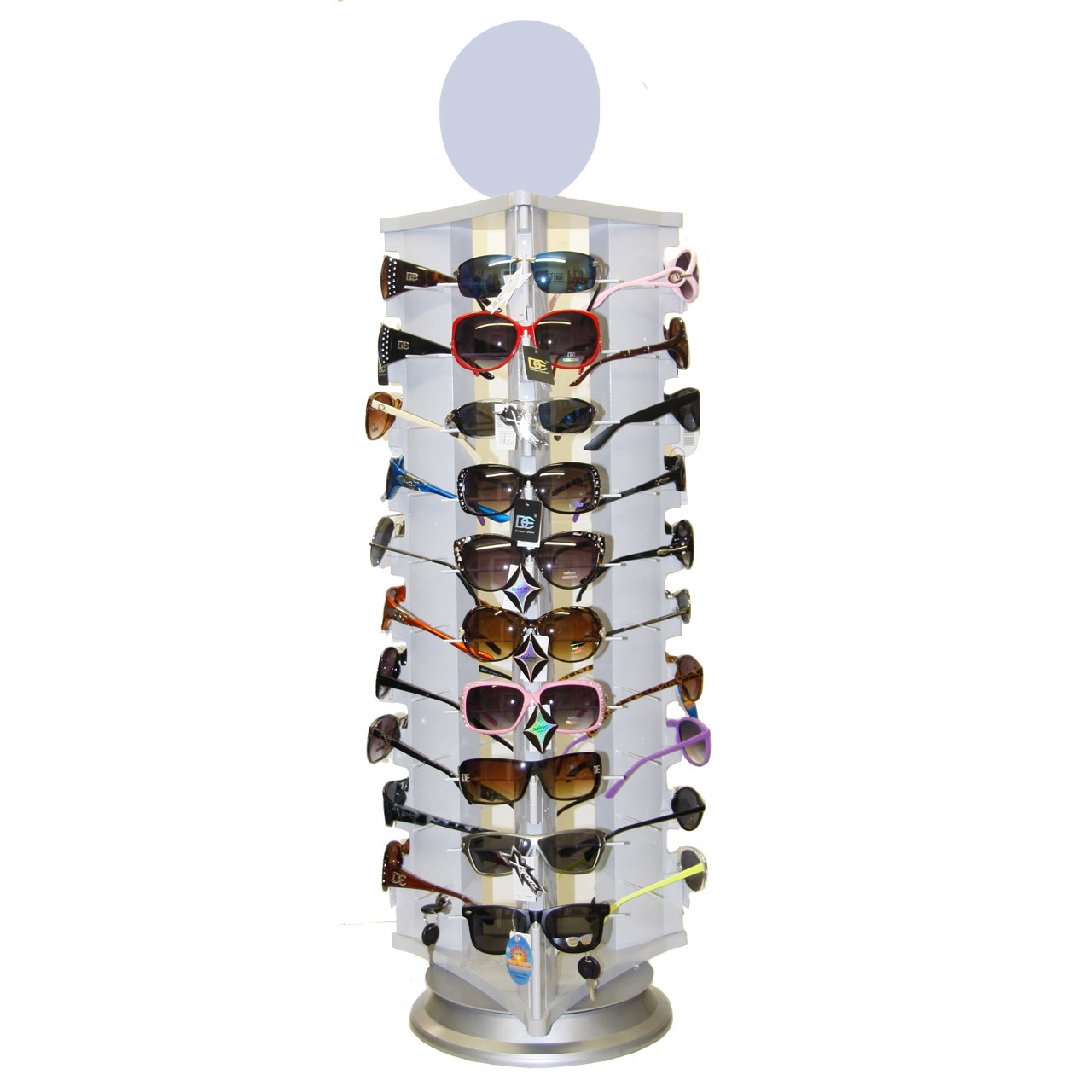 Choose The Right Display
There are many different displays you can choose from when you are looking at how to properly display sunglasses. As well as being great space saving solutions, counter top displays can place the product right at the customer's eye level or at the checkout. Make sure you pick a sunglass display from the rotating models that allow for easy access to the entire inventory from one spot.
Floor Models
While the counter top displays have some distinct advantages, the floor models also have their own set of unique benefits. First off, being larger, floor models can hold much more inventory, as many as 120 pairs of sunglasses. Ask any business owner and they will tell you having an inventory in the back room where it is hidden from view is bad for the bottom line. When you need to watch the pocket book, you can use one of the cardboard displays, but if you have a few more dollars to invest in your advertising budget, a unit with rolling casters makes it easy to try the display in several locations.
Remember there are different signage options that make sense when looking at how to properly display sunglasses. These are the perfect way to draw attention to the displays from high areas or even entranceways and storefront windows. Having a carefully thought out product line is essential. However, it is absolutely necessary that you take some time and effort to decide the best way to display your sunglasses.