One of the most interesting factors of fashion is the simple truth that what was once in style, will at some point come back into style. In times gone by, the leading ladies of the silver screen created an incredible fashion frenzy when they chose the over sized sunglasses, and today this fashion is back in full force. Huge sunglasses are back and hotter than ever.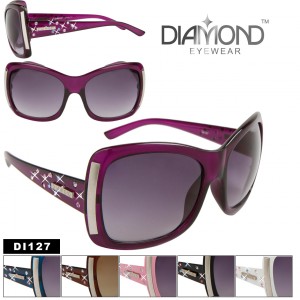 Ladies adore the over sized frames and all of the flair that comes with wearing these huge sunglasses. Available in an innumerable number of styles, this fashion trend shows now signs of fading into a memory any time soon. Known by several names, such as large lens styles, big sunglasses or oversized sunglasses; one thing remains the same, the lenses are huge.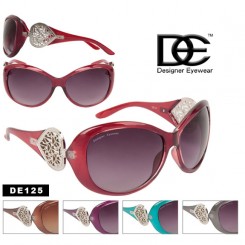 CTS wholesale has an amazing selection of this dominant sunglass style, with hundreds of unique and attractive large lens sunglasses for women. You can find huge sunglasses with rhinestone accents in a rainbow of colors. Some rhinestones have teamed up with the famous Fleur de Lis symbol to create a stunning large lens sunglass style that has sold world wide at an astounding rate. There are classic black frames, with super dark tinted lenses in the oversized design, and so many others. DE Designer Eyewear has an amazing selection of large sized sunglasses, as does the Diamond Eyewear brand. We also have several styles that are Designer Inspired; from Gucci, and Vogue to Liz Claiborne and everything in between. The best part is our line of huge sunglasses is priced to allow you to make a nice profit on these "in demand" styles.
We also have a few fun novelty sunglasses in the huge sunglasses style, some with rhinestones, and some with polka dots! Of course these are not quite the same as the top selling large lens sunglasses, but they're lots of fun.