Besides making a fashion statement, sunglasses help to protect eyes from the harmful rays of the sun. Currently, there are many companies in the United States of America that offer elegant and stylish sunglasses that are smart, modern, and also ecological in that the arms or temples of the frames are made from bamboo. This concept has caught on big in the USA, resulting in large sales of wholesale wood sunglasses which come in assorted colors. These premium sunglasses are packed 12 to a box and are supplied to wholesalers across the country at US$ 60 a box.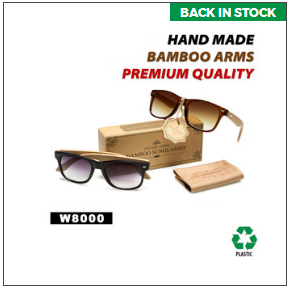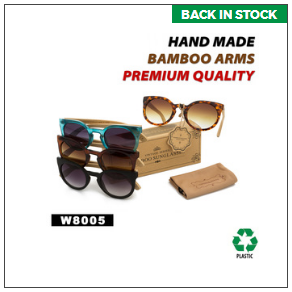 It is no secret that fashion lovers who follow every trending design are very keen on having the latest model sunglasses, usually designer ones, because it is part of parcel of their lifestyle.
Manufacturers of quality designer sunglasses need to keep up with the times, and currently, conservation and ecological-themed products are so popular with many customers. This is one reason why wholesale wood sunglasses which are trendy, attractive, and stylish are in big demand from outlets who handle quality eyewear. There is a big demand for these sunglasses, and there are many models available in California classics, Aviator style, and hand-made contemporary models.
Wholesale wood sunglasses come in different styles which are suitable for men, women, and children; they are in big demand and retailers are having to re-order these items to keep up with the requests from customers. The frames are usually made from various materials, but the temples or arms are made from good quality bamboo wood; these versatile arms are lightweight, striking in looks, and can hold different kinds of lenses. Because the prices of these sunglasses are so competitive, the younger generation, in particular, are some of the biggest clients because they are hip, modern, and trendy.