Posted by Jim Connolly on 31st Aug 2015
I have a different type of sunglasses story for you today.
If you have ever wanted to own a very personal memento from the King of Pop, now is your chance. However, you will need pretty deep pockets. That's if history is anything to go by.
Allow me to explain.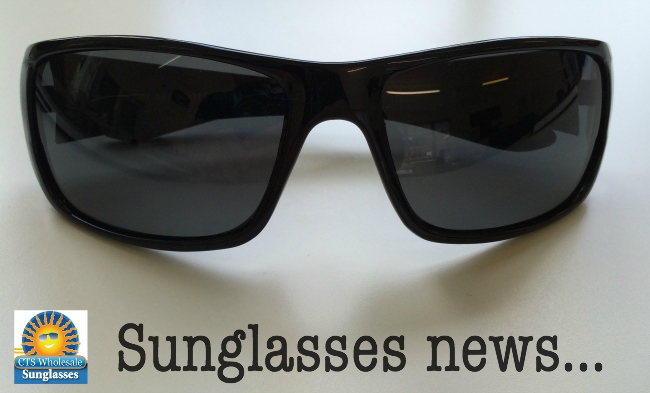 It was reported by PRNewswire that a close friend of Michael Jackson is about to auction a pair of Jackson's sunglasses. These sunglasses are not simply a pair he wore for a photo-shoot or as a stage prop. They're Michael Jackson's personal sunglasses, which he wore every day during his Dangerous World Tour. The last time a pair of Jackson's sunglasses were auctioned, they achieved an amazing $60,000!
Sunglasses for a charitable cause
These highly sought after sunglasses are being auctioned by long-time personal friend of Michael Jackson; Omer Bhatti. Bhatti and his parents moved into Jackson's Neverland Ranch when Bhatti was just 11 years old. They not only lived with Jackson but toured with him as well. It's said that Bhatti is treated like a brother by Jackson's children.
So, why the auction? Here's how Bhatti explained it:
"When I was 15, my mom suffered from a serious stroke that turned our lives upside down. Sunnaas Rehabilitation Hospital in Norway helped her get her life back, and by donating these glasses, I want to raise as much money as possible to support their amazing work."
Like most of Michael Jackson's close friends, Bhatti has never sold stories about his friendship with the superstar or sold gifts he received. Bhatti's mother was nanny to Jackson's children while they lived at Neverland and the auction has been blessed by the Jackson family.
Sunglasses: A very personal memento
Sunglasses are an extremely personal thing. Unlike any other piece of jewellery, sunglasses are not merely worn. They are the lenses or windows, through which someone has viewed the world. They have acted like a filter, between the outside world and the owner's mind. This is why sunglasses belonging to famous people often sell for disproportionately high fees. For example, here's what Elvis Presley's sunglasses sold for.
It's refreshing to see someone donate such a valuable gift for auction. I hope these sunglasses raise as much as possible.
Wholesale sunglasses
… that's what we do. It's our passion, just ask our retailers! if you are a retailer who either stocks sunglasses or wants to become a stockist, CTS Wholesale Sunglasses are here to help. Just email us or call us, using the contact details on the top right of this page.
We look forward to hearing from you!