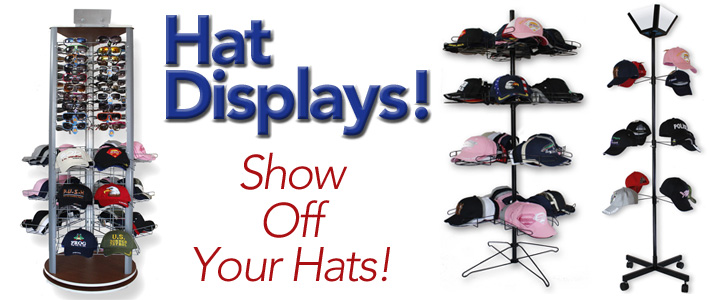 Retailing caps and hats can be a very lucrative business. If you're an experienced retail operation, then you have a working knowledge of how best to increase sales. One critical need is an impressive display, showcasing your selection, whether it is for hats or for sunglasses. CTS is excited to announce a new selection of hat displays, based upon customer feedback, and experience within this industry.
CTS now offers three new styles of displays that work with baseball caps and animal hats. Additionally one of these new displays holds both hats & sunglasses! Shown below are the new displays along with a brief description of the display. To see the full collection, please click here.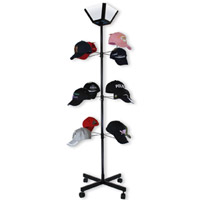 Hat Display D9000 ~ Is a wheeled floor model display stand, that holds 12 baseball caps and/or animal hats. This display measures approximately 79" in height by 25.5" in width and 25.5" in depth. This display rotates as well allowing for ease of viewing the full selection of head gear.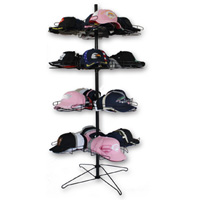 Hat Display D9001 ~ Is a high capacity display option that will allow several caps to be placed on each arm. This model also rotates. It measures approximately 66" in height, by 29" in width and 29" in depth. This is a great display for a large inventory with limited space.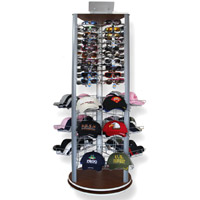 Hat Display D9002 ~ This display offers the ability to showcase not only caps, but sunglasses as well! This display will hold 60 pairs of most sunglass styles, as well as offering 18 extended racks for baseball hats. This model is a rotating floor model as well.
CTS is eager to assist you with your business venture, and looks forward to any feedback regarding these awesome new hat displays!