Retailers are a skilled, focused set of entrepreneurs' with a keen eye for what will turn a profit. Despite extensive experience in the chosen arena of merchandise, there is always the gamble that comes when making a large purchase of inventory. Every retailer is striving to increase retail sales. This article will give a few solid tips to achieving higher retail sales.
Unless you're blessed with an uncanny sense of prediction, the bottom line is a few simple concepts and a little bit of luck.
There are many factors that are beneficial to being a successful retailer, but lets consider possibly the most important aspect. Merchandise. What do you want to stock? Well, if your doing this to earn a living, you're going to want to offer things that people will buy. Will it sell? Will people 'just-have-to-have-it!'?
Study the Current Marketplace ~ Sell things that are proven sellers
Offer Impulse Purchases
Lip Balm
Lighters
Sunglasses
Chewing Gum, Breath Mints
Key Chains
These are great items to keep next to your cash register, if you're a brick & mortar location. For online sales you might find it more cost-effective to gear your merchandise to a more targeted market*.
Look to the Coming Trends ~ Watch & Look for trending products
Experience and business savvy are two key ingredients of a successful retailer. However, you'll undoubtedly want to discover what trends are occurring currently, and which trends are up and coming. This year, in eyewear there are several new trends that are increasing retail sales on & off-line.
High Retail Sales Eyewear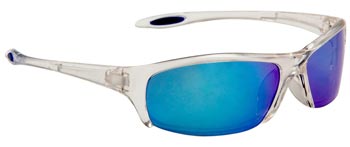 Clear Frame Sunglasses
Sporty styles, and classic California Classics with vibrant revo lens tints are selling out everywhere, on and off-line. These are must-haves this summer.

Single Piece Lens/Drill Mount Sunglasses
For both women & men, this is an emerging trend, and one to be prepared for in the coming months. Some refer to these as 'stunners', as they make quite the impression; with any outfit.
Clear Lens Sunglasses
If anyone's been keeping up on this season's "The Voice", Usher has increased greatly an already trending fashion of sunglasses with clear lenses. Usually found in a classic wayfarer with black frames, these are also infringing on the novelty side. Several 'kitty' like California Classics with whiskers and/or bows are beginning to trend as well.
Another smart move is to offer classically high retail sales items, such as California Classics & Aviators. These are of course, the all-time sure sellers that you can not go wrong carrying. Great for guys & gals alike, these will always sell.
* Tip For Hopeful Online Retailers ~. Just as location is critical for brick and mortar stores, E-commerce retailers must learn and implement quality SEO. Much like a busy street is essential to brick and mortar; rankings are crucial for online sales success.