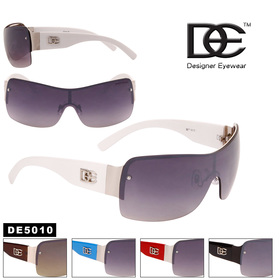 The hottest new style of shades are here! Get your Stunners in a nice variety of colors and lens tints at CTSwholesaleSunglasses today and watch them fly off of your sunglass displays (or racks) tomorrow. Stunners, made popular by the urban pop culture, which we all know is driving force in the fashion world of eyewear. If you haven't seen this incredible new phenomenon yet, be sure to check out our selection of Stunner Shades today. There is a large demand for this style of sunglasses, and it is dominating the market, which is why CTS is proud to be your source for Stunners wholesale.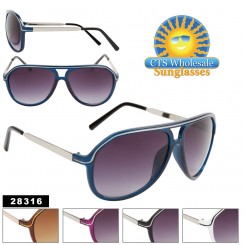 Everybody wants a pair of these super hip, super stylish sunglasses! This is a terrific style to keep in stock for several reasons. Aside from the huge popularity, which ensures a quick resell, the Stunner Sunglasses are a unisex style, which means that when you purchase your inventory, you'll be buying a product that will be appealing to men as well as women. This factor will have a direct impact on your ability to retail these successfully. In addition to these very persuasive reasons the most significant point has to be the astounding wholesale prices that you will find at CTS. We have Stunna Shades starting at just $20 a dozen! And don't forget that we offer awesome volume discounts for orders as well, although we do not have a minimum order requirement. Which means you can buy exactly what you need, and still get amazing prices. And each dozen does come in great looking display box, so you're ready to start selling!
The best way to sell a lot of sunglasses is to stock the styles people are looking for, so get your Stunners soon, you'll be very glad that you did!