Posted by Jm Connolly on 10th Aug 2015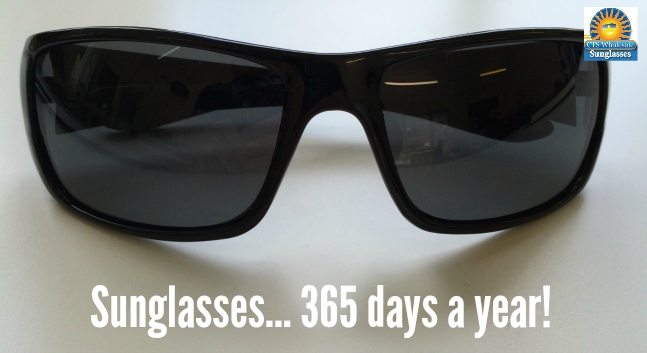 We wholesale sunglasses, so as you can expect, we're passionate about sunglasses all year round. However, news reached us recently from the UK, which suggests everyone should treat their sunglasses as a must-have item, throughout the year.
The UK's "This Morning" daytime TV show is one of the most watched in the country. Their resident M.D. is Dr. Chris Steele. He was taking part in a section of the show, related to health issues in the summer months. That's when he made a suggestion, which was picked up by UK newspapers.
Wear sunglasses all year round to prevent eye damage
The senior physician explained that UV rays can pass through clouds. Moreover, he said that this is true even if it's grey and cold outside.
He went on: "When UV rays pass through the clouds, sometimes they can be more harmful because they are reflected off the sea, white sand and white buildings".
His advice was that as soon as you find yourself squinting because of the ambient light, it's a good idea to get your sunglasses on. He said that wearing sunglasses, even when you might not usually think they are needed, can help reduce the risk of eye damage, including cataracts.
As I mentioned in a recent post, prescription glasses have 100% UV protection. So, if you wear spectacles outside, your eyes are already protected from the sun's damaging rays. This is true even if your prescription glasses have lenses that are totally clear.
I'm not a doctor. However, I'm a huge advocate of taking preventative steps, in order to avoid the onset of avoidable health issues. I carry sunglasses with me all year around and have always worn them whenever the sun is out, just to feel more comfortable. I had no idea I was also protecting my eyesight.
Wholesale sunglasses
… is what we do. It's our passion, just ask our retailers! if you are a retailer who either stocks sunglasses or wants to become a stockist, CTS Wholesale Sunglasses are here to help. Just email us or call us, using the contact details on the top right of this page.
We look forward to hearing from you!