Posted by James on 17th Jul 2014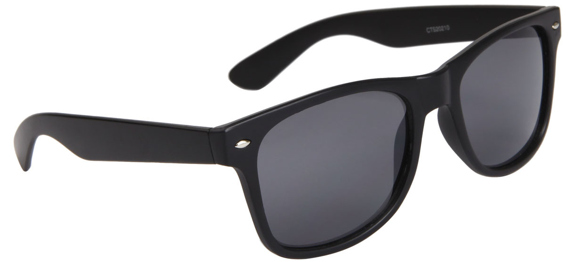 You don't need to be a wholesale sunglasses provider, to know that movie stars and sunglasses go hand in hand. Here's a great example, which I hope you will enjoy.
It was 1983, when an up and coming movie star, Tom Cruise, took his career to new heights with his performance in the box office smash hit, Risky Business.

However, it wasn't only Cruise's career that soared following the release of the movie.
Wayfarer sunglasses
At key moments during the movie, Cruise wore Wayfarer sunglasses. He was also wearing Wayfarer's in the posters, which were used to promote the movie. The popularity of the movie and its leading man, saw sales of Wayfarer's in the U.S. surge to, (wait for it), 360,000 pairs in just one year!

Wayfarer sunglasses have remained in vogue to this day. They are an iconic design, which is proving popular down the generations. For example, Justin Bieber wears the same classic Wayfarer design that Cruise wore in Risky Business, even though Bieber wasn't born until 11 years after Risky Business was released!
It seems that great design never goes out of fashion.

Wholesale sunglasses and product placement
Today, we take it almost for granted that some brands will pay to have their products shown, mentioned or both, in a movie. Back in 1983, product placement wasn't unknown, but it was rare and few movie goers would have realized the subtext behind those iconic sunglasses, and the way they were utilized throughout the movie.
I wonder which wholesale sunglasses provider will be the first to get a product placement deal? :)
Ironically, for a movie named Risky Business, the movie proved to be a wonderful business move for Ray Ban and not at all risky, for the career of Tom Cruise!

PS: CTS Wholesale Sunglasses are here, 24/7 to help retailers, with styles comparable to Ray Ban's and many, many other brands of sunglasses. For more information, click here.