Posted by Jim Connolly on 17th Sep 2015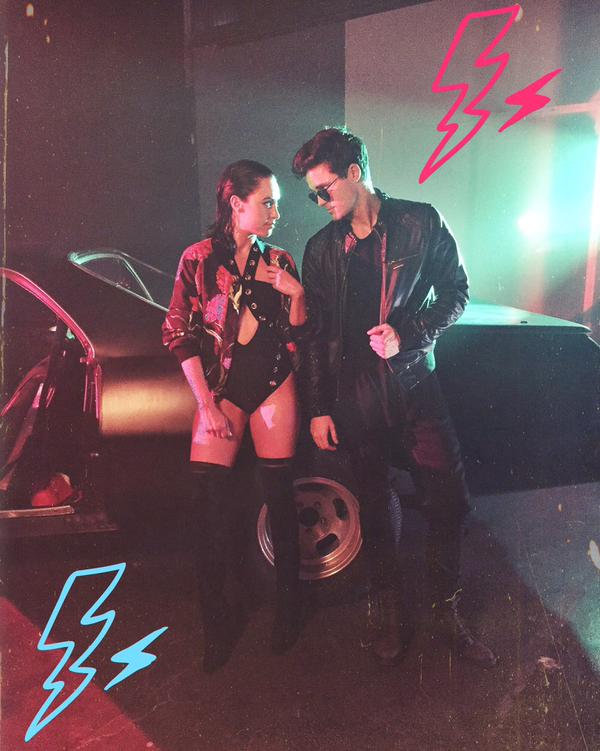 As a wholesale sunglasses company, you'd expect us to be interested in sunglasses, and rightly so. What I find particularly fascinating, is that popular culture has also remained interested in sunglasses.
Ever since the first sunglasses became popular, as a way for silent movie stars to deal with the bright lighting on film sets, sunglasses have been in vogue. And just about every form of popular culture since then, has embraced them. From legendary jazz musicians of the 30's, through the rise of rock and roll, past the 70's punk rockers, big hair 80's – right through to today's superstars – sunglasses have been "in".
Sunglasses - Alexx Mack
I was thinking about this earlier, when I heard the latest track from up-and-coming pop artist Alexx Mack (see image above). Its title is "Sunglasses". This great new track is one of countless tunes over the years ,to directly reference sunglasses, either in the title or throughout the track. (Remember Don Henley's Boys Of Summer)?
Here's the thing: That track came out before Alexx Mack was born, yet the sunglasses reference in her track is just as relevant today. Maybe even more so.
So, why have sunglasses remained chic?
I believe there are many reasons. Primarily, it's hard to think of any accessory that is as meaningful or useful as sunglasses. Think about it, a hat, watch, scarf, bracelet etc… these are fashion statements. The watch has the added bonus of telling you the time. But that's it.
Sunglasses are certainly a fashion statement. But they're so much more. They transform the way we look. They allow us to be relatively anonymous. They provide essential protection from the sun's damaging rays. They make driving, cycling, skateboarding etc, much safer. They provide relief when we have a headache or have overdone things the night before.
Sunglasses are in. They always have been and I believe they always will be!
Wholesale sunglasses
… that's what we do. It's our passion, just ask our retailers! if you are a retailer who either stocks sunglasses or wants to become a stockist, CTS Wholesale Sunglasses are here to help. Just email us or call us, using the contact details on the top right of this page.
We look forward to hearing from you!
Image: Alexx Mack / Twitter