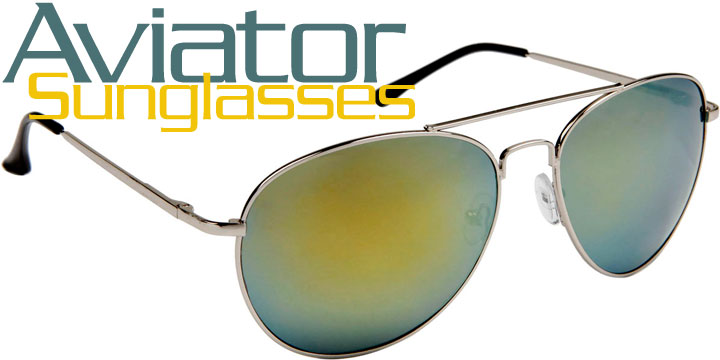 Fashion and styles are constantly changing. A design that seems outdated one day can be a hot fashion statement the next. When it comes to sunglasses, wholesale aviator sunglasses and California Classics sunglasses are classic brands that always seem contemporary, in part because their popularity is part of the iconic images of 20th century American culture.
Initially developed for military personnel and pilots specifically, World War II General Douglas McArthur's well-known photograph of the Battle of Leyte was shown in many newspapers and newsreels, making aviator sunglasses very popular among the public.
Pilots and law officers still favour polarized and mirrored aviator models for their valued sun protection and characteristically authoritative look, while in recent years, celebrities, rock stars and films have popularized these distinctive shades for the attitude of cool confidence they project.
When you're shopping for wholesale aviator sunglasses, there are a few things to keep in mind. While the teardrop shaped lenses and double or triple bridge structure are distinctive to the aviator style, make sure the pure metal or plastic temple arms that hook behind the ears feel comfortable. Keep in mind that while metal frames may be heavier, they are also more durable. One of their biggest advantages is the way the large convex lenses keep light out providing extra protection for your eyes. From a tinted or polarized lens to the mirrored or scratch resistant variety, you also need to pay attention to the type of lens that best suits your budget.
If you opt for a pair of California Classics instead, your taste is in keeping with top celebrities of the l950's and l960's like Marilyn Monroe, Audrey Hepburn and James Dean who adopted these stylish shades as their personal sunglasses of choice.
Sunglasses mean eye protection and you should always choose a brand that is effective at blocking 100% of the sun's UVA and UVB rays. Make sure the sunglasses you select have a lens description of UV 400 or 100% UV protection attached. As with any pair of wholesale aviator sunglasses, the style of classic sunglasses you choose should provide effective UV lens protection suitable for prescription lenses.