For many of us, our local Church is not only a place to congregate on Sunday mornings; it is also a pillar of our community. Many churches, especially in the current economy, have a hard time raising the much-needed funds that are required to properly run a community place of worship.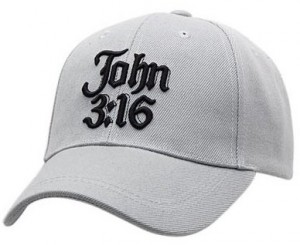 Tithing alone is not enough to pay for the many community services and activities, such as Sunday school, that the church plans. Not to mention costly upkeep and repairs that are usually required when maintaining a building.
One of the best ways to help raise money for your local church is through fundraising, and as the title mentions, selling Christian hats is a fun and simple way to do just that. Combine that with the following four fundraising ideas, which are outside of the regular old bake sale (no matter how delicious they can be ) and a successful fundraiser will help to give your Church's coffers that much needed boost:
#1 - Sell Gifts When it comes to selling religious gifts there are a number of different ways you can incorporate Christian hats into this strategy. First and foremost, you can sell the hats themselves. With our wholesale prices on Christian hats, this type of fundraising campaign can quickly help you to reach your fundraising goals. If you already have a distributor of gifts to sell, Christian hats can be used as an incentive to those doing the fundraising. For every 'x' amount of money raised participants get to pick from a list of prizes, and one of them being Christian hats.
#2 - Raffle Another great way to help create some revenue is through the use of raffles. Big ticket items will always bring in more entrants, but having smaller items such as Christian hats can be used as runner up giveaways, or even as prizes themselves.
#3 - Penny Run A penny run is a great way to get the children in your congregation in on the fun of fundraising. Simply put, a penny run consists of fundraisers going door-to-door in your local community and asking for any available pennies to help with the fundraiser. Typically people are more often willing to part with their pennies and the amount can quickly add up. Those who raise the most can be awarded a selection of prizes, which includes (yup you guessed it) a Christian hat.
#4 - Church Yard Sale Most of your congregation will likely have items that they no longer need. If you can get them to donate their unwanted items to a church yard sale you'll be well on your way to hitting those fundraising goals. And yes, you can also sell those yummy baked goods... (I bet you thought I was going to say Christian hats, right? Well you can sell those too!)
Whatever idea you decide to go with, or a even a combination of ideas, one of the most important parts of fundraising is to have a specific goal in mind, such as 'raise $2,500.00 to fix the church roof'. People are more apt to help out if they know their money and time is going to a specific cause. It is also a good idea to provide progress updates to both your congregation and community as the fundraiser proceeds, whether it is in the church newsletter or even through the local media.