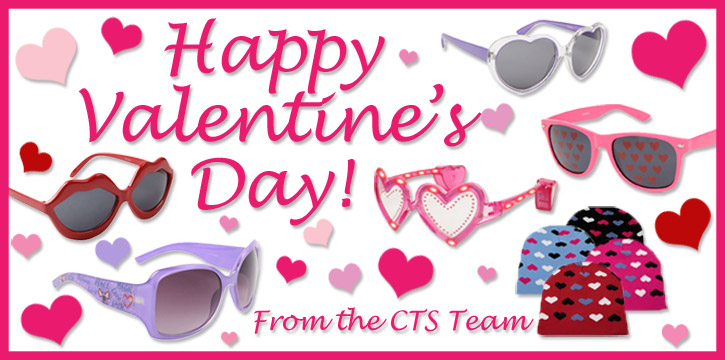 Valentine's Day is just around the corner, and CTS has a special section just for Cupid's shoppers! The CTS Team has worked to create a very useful and exceptionally easy one-click shopping method for our valued customers. In it you will find a nice assortment of various items from the CTS product line that are related to Valentine's Day.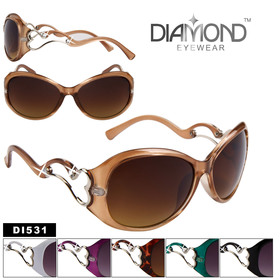 There are several fun sunglass styles with decorative hearts, from Diamond Eyewear, which are available in assorted frame colors and lens tints by the dozen. DI 531, shown to the left are very elegant partially metal framed fashion sunglasses, with rhinestones, that are $28 a dozen. And don't forget that each dozen comes packaged in the shimmering Diamond brand display box! There are several Novelty Sunglasses that are available in heart shapes too. Shutter shades, in heart shaped frames are going to be fun for Valentine's Day parties. So will the super fun flashing heart shaped party glasses. There are lip shaped party glasses as well.
We also have wholesale beanies and several wholesale baseball caps that are going to make nice gifts for Valentine's Day. As always our beanies are just $24 a dozen, and our baseball caps start at $2.50 each! In addition to caps and beanies, there are even oil lighters that will make great Valentine's Day gifts! Our wholesale lighters are sold by the dozen, in really convenient display boxes, that make setting up and retailing a cinch.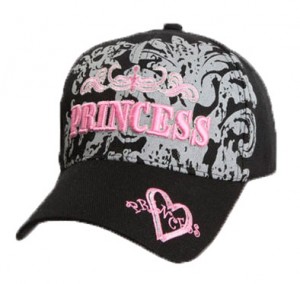 Don't forget, with all of our products on hand, CTS offers same day shipping, so you'll have no trouble getting your Valentine's Day orders in time! Call 1.800.796.3486 and let the CTS Office Team assist you today, or just visit our website and look for the Valentine's Day Category! From everyone on the CTS Team, Happy Valentine's Day!