Selection of Wholesale Baseball Caps:
We have an amazing selection of wholesale baseball caps! Our "Shop by Insignia" category is chalk full of every insignia you can imagine from popular Military Insignia to Patriotic and Law Enforcement Insignia(s). There are great looking Hunting & Fishing caps, and so many others to choose from.
Several of our hats are available in assorted colors as well. A lot of our hats feature an adjustable Velcro strap, but we have some really nice looking fitted hats too.
We have a nice selection of Military Insignia baseball caps. We have hats that support the honored Korean War Veterans and Vietnam Veterans. In our Patriotic category there are several American Insignia that have the American Flag with the Bald Eagle adornments. Many of the favorite hats are currently on back order, but we expect them in soon!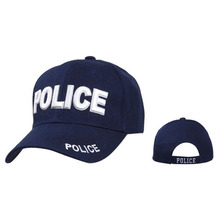 Our Law Enforcement category is where you can find the super popular "FBI", "DEA", and other insignia(s) that are related to law enforcement agencies. These three insignia themes have been great sellers, which is why we offer a nice selection of them.
There are twelve categories of insignia baseball caps, so there really is a style for everyone. Check it out today, and find just what you're customers are going to be shopping for. We also have fishing hats and other styles, even some really fun novelty hats that are Jester style hats.
Wholesale Price of Baseball Caps:
Our wholesale baseball caps start at just $2.50 each, which is an amazing price! Since we have no minimum order requirements, you can buy just one hat or as many as want, and still get a great price. You'll find that our pricing allows you to make handsome profits, while still maintaining a competitive price within your target market. This is one of the many commitments the we adhere to here at CTS. We pride ourselves on being your go to supplier.
As always, we look forward to hearing from you! Let us know how we're doing!