At CTS we are always striving to provide the best online shopping experience. We have embarked on a mission to answer our most commonly asked questions in the hopes of making our customers' experience the best it can be. One of these questions is "how much is shipping?" This question is pertinent, and easily answered.
We have implemented a very simple feature within the shopping cart area of the website that will calculate shipping fees. Since shipping is determined by the items within your shopping cart this is the ideal location for the necessary calculations.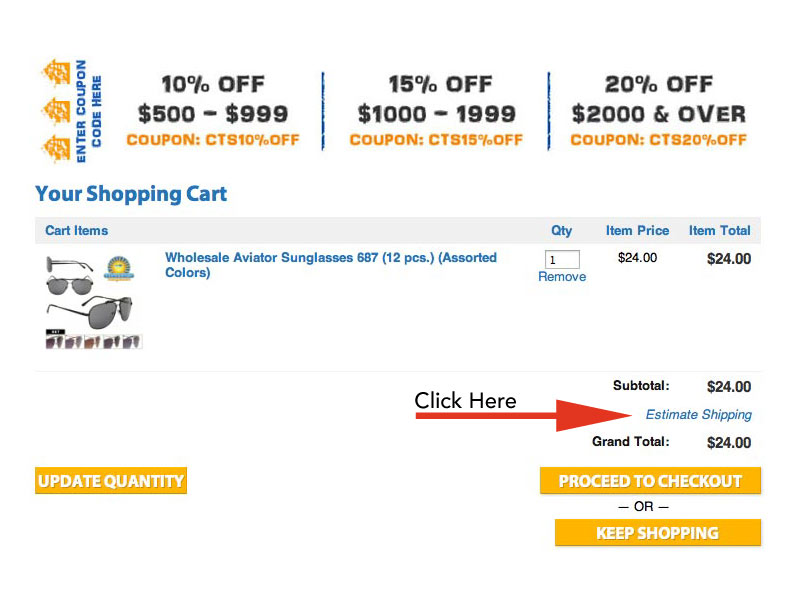 To estimate shipping costs click on your shopping cart located at the top of the page.
Shown here is the method in which you may estimate shipping prior to actually checking out. As illustrated, you see an option labelled "Estimate Shipping".
After clicking this link, you are walked through a short process of selecting your Country, State and Postal Code. With this information CTS will then calculate and display the appropriate charges.
The method shown to the right is a convenient way to estimate shipping without entering into the actual checkout process.
Shipping fees can also be calculated during the checkout process. Once you enter into the checkout process you'll be directed to establish both the billing and shipping address.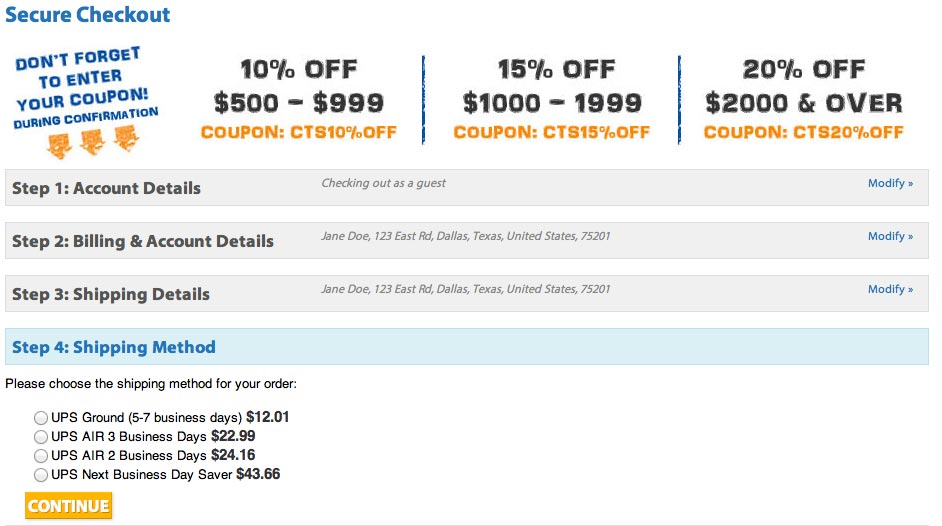 First you'll establish the billing information. Then you will be prompted to define the appropriate shipping address. Directly following this step you will be presented with the manner of shipping you would prefer.
Shown to the right of the selection the appropriate fee will be displayed. Allowing you to see what each method of shipping costs. This is shown to the left.
* Please note that shipping rates will vary depending on the distance in which the order will travel.
Finding out how much shipping costs is a simple matter of determining your order, and it's destination, and allowing the website to calculate fees.