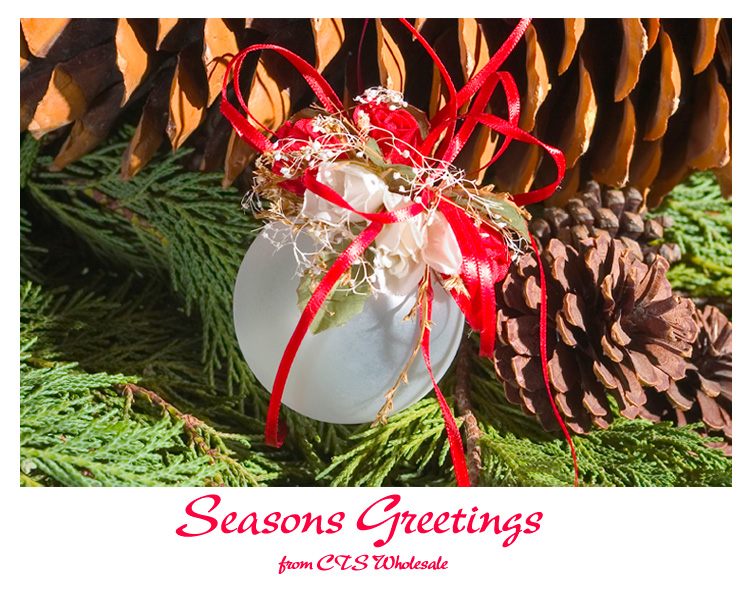 Christmas time is here! From everyone here at CTS wholesale, we wish you all a very Merry Christmas, filled with family, friends and joy.
Christmas is a magical time of year, a time for giving and sharing, a special season where many celebrate the birth of Jesus Christ. This is also the season of mistletoe, of hanging stockings and trimming trees with loved ones. For many, there are evenings spent warming by the fire with hot cocoa or spiced cider while eager children dream of Santa and his eight flying reindeer. Others may find their Holiday Season somewhere warmer, where they still enjoy a setting sun on sandy beaches instead of snowy hills. Wherever you find yourself this Christmas, may it be filled with all the wonders of the season, with your loved ones near and joy in your hearts.
Have a Merry Christmas! From the CTS Team!