Most Popular Party Glasses & Novelty Sunglasses
Whether you are shopping for your store's inventory or for an event you're planning, or just for fun, whacky eyewear might be just what you're looking for! Here at CTS Wholesale, we have a large selection of unique glasses and sunglasses that will surprise you.
For instance, have you seen our selection of Party Glasses? You can view the full selection by clicking here. We've comprised a list of the top selling selections from our Party Glasses, and from our Novelty Sunglasses here. This is just a glimpse of the variety available at CTS.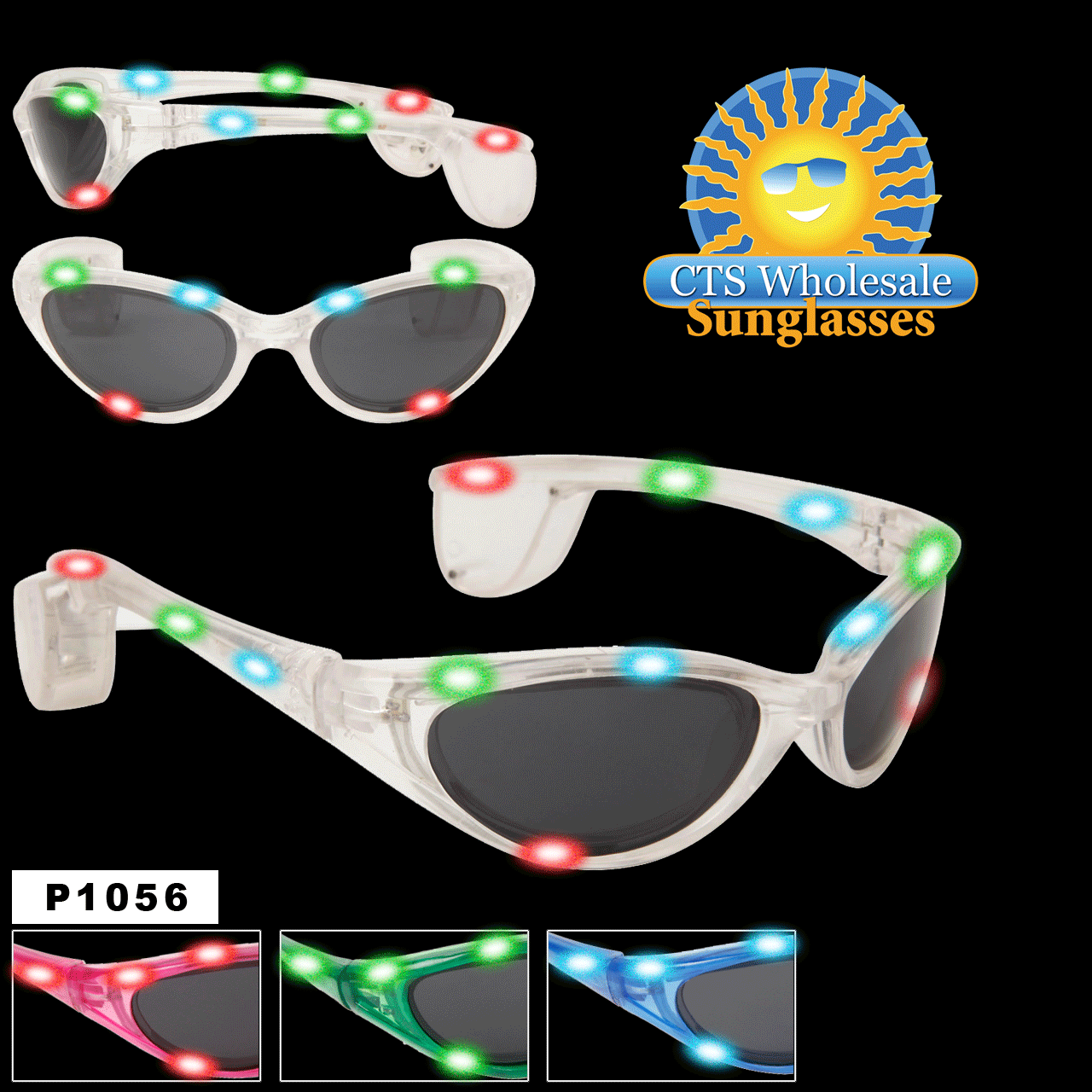 Flashing Sunglasses P1056 is a sporty style, available in four frame colors; red, green, blue and white. These have an on/off button and have three flashing speed settings; fast, slow and solid on. Batteries are included with each pair. Flashing sunglasses are good sellers at fairs, near the midways after dark, and outdoor concerts.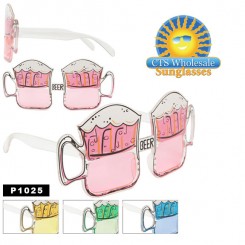 Beer Mug Glasses P1025 comes with four different colors; pink, yellow, green and blue. These are glasses shaped like two mugs of foaming beer, and would be great for a 21st Birthday Party, and many other events.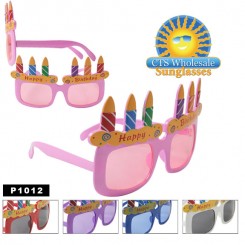 Happy Birthday Glasses P1012 are fun glasses with candles and "Happy Birthday" written above each lens. These come in red, purple, blue, white and pink frame colors.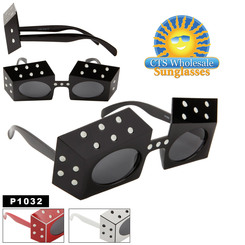 Dice Party Glasses P1032 come in red, black and white and are shaped like dice! These can be perfect for numerous party themes, and are just $24 a dozen. If you were planning a Casino Night fund raiser, this would be a fun party favor to hand out at the door!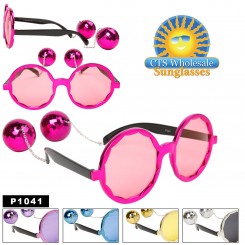 Disco Ball Glasses P1041 are a fun flashback to the beloved Disco Era, and bring to mind movies such as "Saturday Night Fever". Available in shimmering metallic colors; hot pink, purple, blue, gold and of course silver. A Disco themed event would do well to have these!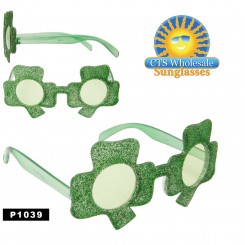 Shamrock Party Glasses P1039 are glitter covered green glasses that are shaped like shamrocks. These are a perfect party favor for the highly celebrated St. Patty's Day, and will undoubtedly sell well at local pubs, markets and would be great as party favors too.
And for Sports Events you'll find that P1034, P1031, and P1011 which are respectively baseball, football and soccer balls. End of season parties for youth sports come to mind for these fun Sports sunglasses that come with tinted lenses. Shown Below: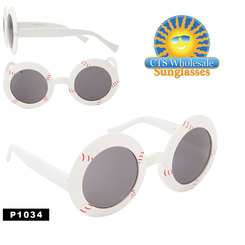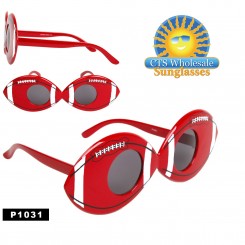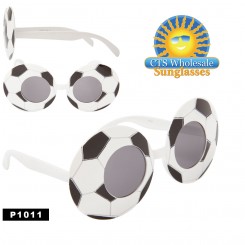 In other Novelty eyewear, Hologram Sunglasses have been marked as the ultimate Poker Sunglass option. Made of superior quality glass lenses, these come in a variety of holographic images. 21314 is a gruesome looking wild eyeball reflection, while 511 is a reptilian eye reflection; both of which are great sellers. To view the full range, click here.