Posted by Jim Connolly on 11th Nov 2015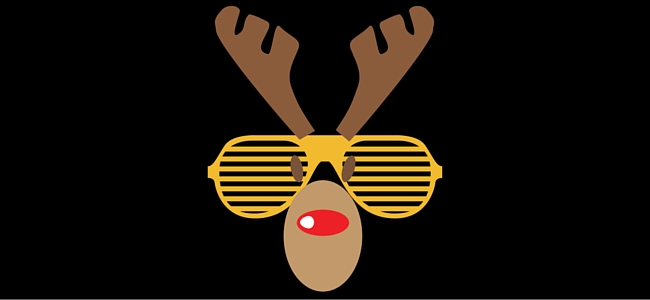 So, here we are. It's just over a month until Christmas. As I watched a local store put up its Christmas decorations last weekend, I was reminded of a TV show I saw some years ago, about the way different businesses get ready for Christmas.
What does this have to do with sunglasses? Allow me to explain!
The show was filmed at a Christmas convention, in May. What made it memorable for me, was that it looked really weird to have a massive venue packed with Christmas stuff, just as summer was due to arrive. Of course, companies, corporations and organizations don't wait until a few weeks before Christmas, to start planning for it. And some industries are planning almost all year round. For example, the toy industry, hotels and hospitality. Then there are retailers. They don't pick their Christmas stock up in December either. There's a lot of forward planning required. In short: the Christmas industry is a 12-month process.
And the same is true of the sunglasses industry.
Sunglasses all year round
The sunglasses industry is busy all year round. Firstly, every day is summer somewhere. When winter arrives here, it's the start of summer in Australia. This means there's an immediate demand for sunglasses somewhere, all the time.
Secondly, our retailers know that even on crisp winter days, the sun comes out. Whilst the rays may not be as damaging, direct and indirect sunlight can make driving, cycling, running, walking and working outdoors uncomfortable on the eyes, without sunglasses.
We currently have some amazing deals on, for retailers who're looking for great bargains. To see for yourself, just click on the CTS Wholesale Sunglasses logo at the top of this page and take a look.
And finally
Don't forget, CTS Wholesale Sunglasses is here 365 days a year, to help retailers provide high quality products to their customers. If you're a retailer and you would like to know more, simply click here.
We look forward to hearing from you.