Posted by James on 8th Dec 2014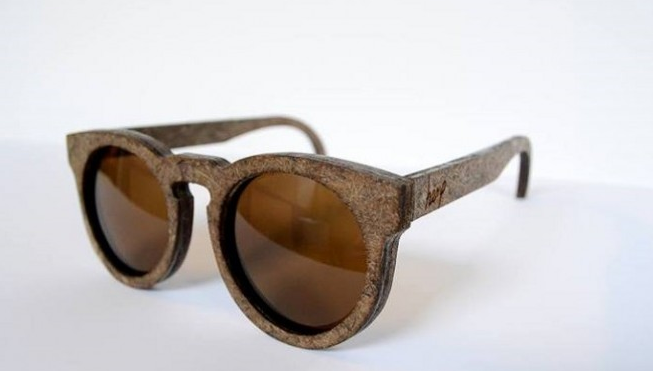 A British designer has discovered a new and very environmentally friendly way to create sunglasses. Instead of using the traditional materials, Sam Whitten has designed sunglasses [see above] using hemp!
The concept came to Whitten when he was recuperating after breaking his leg. He's a design student and had been studying an interesting hemp composite, which consisted of help, flax and an eco friendly resin. These combine to create a sheet material.
Whitten did some market research and found that no one had used the material to create sunglasses. In short, he'd discovered a totally new category for the hemp compound he'd been studying.
The world's most eco friendly sunglasses
The frames are biodegradable, the lenses are made of a special polarized material, which is also biodegradable. In fact, every component of the sunglasses is fully biodegradable -- including the packaging. With so much emphasis these days placed on environmentally friendly products, the potential here is huge.

Whitten, who's just 24 years old, saw the commercial potential and after making a prototype design, he presented the sunglasses at The New Designers 2014 Exhibition in London. They were a hit and he launched a Kickstarter campaign, which quickly smashed it's funding goal. At the time of writing, he's raised almost $60,000.
Additional benefits of using the hemp compound is that the sunglasses are extremely lightweight, waterproof and no 2 pairs will ever look the same because of the unique fibres in the resin.
There are now plans for a number of different sunglasses designs as well as clothing, again, all based around the same material.
And finally folks
Don't forget, CTS Wholesale Sunglasses is here 365 days a year, to help retailers provide high quality products to their customers. If you're a retailer and you would like to know more, simply click here.
We look forward to hearing from you.
Photo credit: The Hemp Eyewear Kickstarter