Anyone with kids already knows that one of the biggest deals to a little guy or gal is to be just like the important adult(s) in their lives. They like to dress like us, talk like us, stand like us, and in general be just like us. They say there is no bigger form of flattery than mimicry, and lets face it; kids are like parrots, minus the feathers! So it's no wonder that kids like to have sunglasses just like us. That's why the CTS team has developed an extensive line of sunglasses for kids.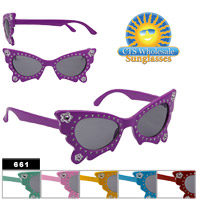 If you're looking for sunglasses for boys and girls, there are several styles to choose from. In most instances, our kid's shades are packaged in a spectrum of colors that appeal to boys and girls alike. Which is just one more way CTS really tries to understand what their customer's needs are. Our Kids section is full of all the popular styles of sunglasses that can be worn by boys or girls. You can find awesome sports styles of sunglasses, in several different designs. There are even sports sunglasses with spider webs on the frames. There are some cool vintage frames for kids, and some super cool single lens style sunglasses.
With a special eye for the super popular women's fashion that are accented with rhinestones and faux rhinestones, CTS wholesale has also developed a unique line of rhinestone and faux rhinestone sunglasses for girls. Here is one place you will find super cute sunglasses for girls, in lots of fun and decorative designs. We have butterfly shaped frames, apple shaped frames and even frames covered in flowers.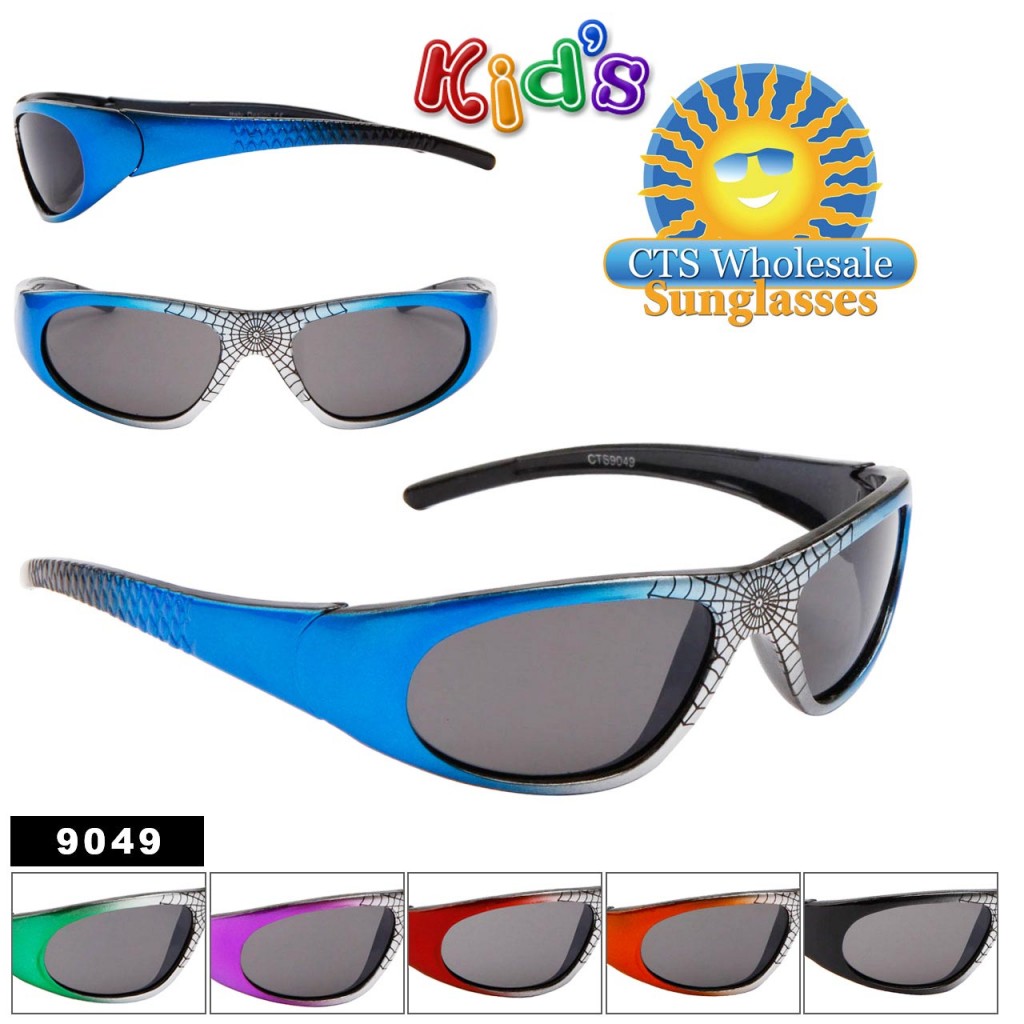 CTS really does strive to provide their customers with what they want, and the kid's category is designed to provide you with a wide variety of popular sunglass styles for kids of all ages. Be sure to give us your opinion, we look forward to your feedback!