With so many brands and styles to choose from, it's easy to get confused when you are searching the Internet for leading brands of designer sunglasses. Here are a few suggestions for people who are interested in venturing beyond the more traditional choices in favor of eyewear that is both trendy and unique.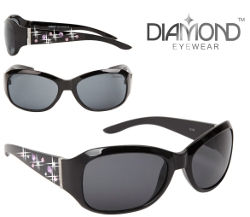 Diamond Eyewear is one of the leading ladies fashion sunglass manufacturers and, as its name suggests, incorporates sparkling rhinestones into every elegant design. Features of this individual brand include lightweight, plastic frames with rhinestone accents on the outer edges of each single piece lens. Color is what makes this eyewear distinctive with rhinestones coordinated to match a spectrum of frame shades from black, red, white or tortoise to teal green, peach and pale lavender.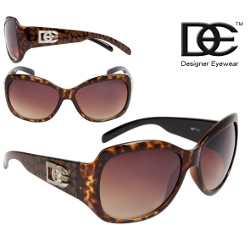 When you want to find a superior selection of top designer sunglasses at wholesale prices, look no further than DE Designer Eyewear. Here you can find every type of popular women's sunglasses from stylish cat eye and sleek one-piece lenses to oversize celebrity, Aviator and California Classics styles in a variety of frame shapes and lens color combinations. Why settle for one pair when you can mix and match eyewear inspired by makers such as Dolce & Gabbana, Vogue, and Versace, at a fraction of the designer cost? Look for the DE logo on each frame arm to be sure you've found the right combination of fashion and quality at an affordable price.
If sportier styles are more in tune with your lifestyle, you should be looking at what Xsportz Sunglasses have to offer. One of the newest offerings from this manufacturer features gradient duotone lenses and a foam padded interior frame that ensures dust or debris won't enter your eyes and interfere with your sporting activity.
Don't overlook the fundamentals when you are considering these exclusive brands of designer sunglasses. The arm and earpieces need to grip the sides of your head and fit comfortably around your ears and you should always look for 100% UV protection.