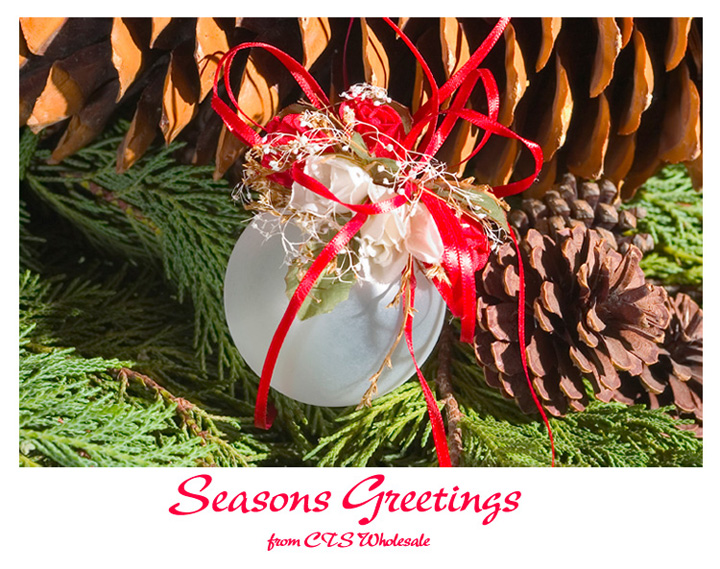 Christmas is upon us! In just mere hours Santa will be slipping down chimneys and spreading joy to all the good little boys & girls of the world. Families gather, gifts are exchanged and good will prevails. It's the Holiday Season! Everyone here at CTS is looking forward to a joyful few days spent with loved ones as well. Which is why we will be closed in observance of Christmas.
CTS Offices will be closed December 24th & 25th, 2013
Not to worry, as always you will still be able to shop our extensive collection of merchandise. All orders will be processed and shipped directly after the holiday break!
From everyone here at CTS Wholesale; MERRY CHRISTMAS!!