Posted by Jim Connolly on 16th Dec 2015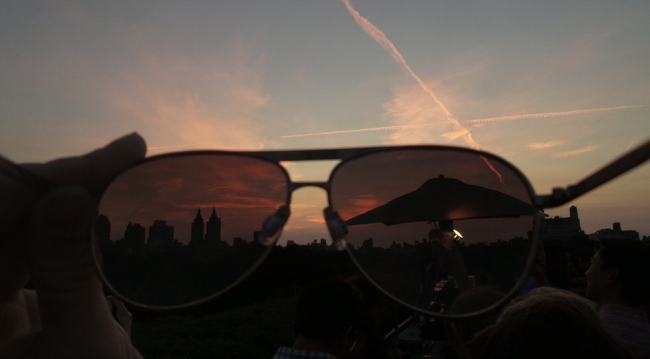 As we approach Christmas, you tend to see very few news stories related to sunglasses. Yes, the sunglasses industry is still in full flow, but it's understandable that sunglasses companies save their new releases up for the warmer months.
What we do get this time of year, are lots of lists ranking the top 10 (whatever) of the year. One such list immediately grabbed my attention. It's from the extremely popular Gizmag.com – a website dedicated to bringing us the latest news on new and emerging technologies.
Smart eyewear tops the list
So, Gizmag very recently listed their top 10 "outdoor gadgets and wearables" of 2015. Right there at the very top of the list was a pair of electrochromatic sunglasses. I wrote about them back in the summer. You can read all about them here. In essence, these very cool sunglasses are able to go from darkened lenses to clear lenses in way under 1 second. This is great for safety and the overall comfort of the wearer.
There was just one smartwatch included on the list… and that was at the very bottom.
Why do I mention this?
Well,if you have been reading my articles over the past year or so, you will know that I have long believed that smart eyewear (both sunglasses and prescription glasses), will become the most popular wearable technology. This is yet another example of the way that smart eyewear is picking up attention. This, despite the huge media coverage of smartwatches from the likes of Apple and Motorola. Smaller companies in smart eyewear space are gaining traction, based on the value they bring and it's winning them new fans all the time.
It will be interesting in 2016, to see if smart eyewear carries on innovating and gaining media coverage, as it has over the past year. Only time will tell!
Sunglasses are our passion!
CTS Wholesale Sunglasses is here 365 days a year, to help retailers provide high quality products to their customers. If you're a retailer and you would like to know more, simply click here.