Posted by James on 13th Oct 2014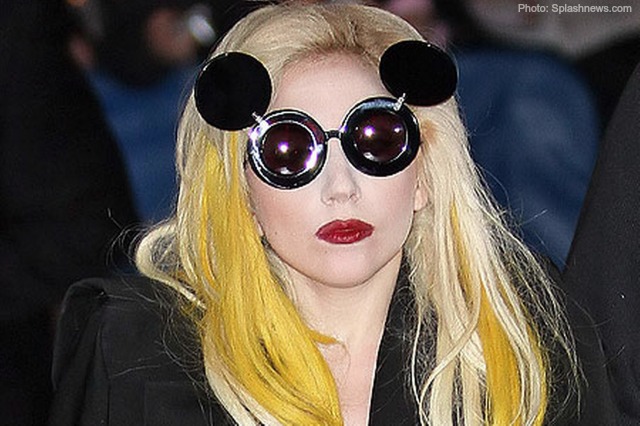 Until now, each of the rock stars and movie stars in sunglasses I have covered, used sunglasses to either disguise their identity, improve their image or look cool.
Using sunglasses to stand out
Lady Gaga is known for wearing sunglasses, which make her stand out. The above image is a great example. The photograph was taken as she arrived at the Radio City Music Hall. It was quickly circulated in the world's press, adorning the fashion pages of publications worldwide.
So, as Lady Gaga's performance made the music pages that evening, she was also able to get massive additional coverage, simply by arriving in her Minnie Mouse sunglasses. The above photo was circulated worldwide. All this, just for wearing remarkable looking sunglasses.
It's hard to put a price on the value of that additional exposure.
This isn't new
This isn't the first time a performer has regularly used outrageous sunglasses as a way to get additional publicity. Interestingly, Lady Gaga's friend Elton John was the last performer I can remember, who used sunglasses the same way. It seems he has had a significant influence over her. In fact, it's entirely possible that Elton John was the inspiration for her stage costumes. Years before Lady Gaga was born, Elton John was taking to the stage dressed as anything from Donald Duck to The Scarlet Pimpernel!
What is beyond question is that this is another powerful example of how powerful sunglasses are, as a way to make a statement or capture people's attention.
And finally folks
CTS Wholesale Sunglasses is here 365 days a year, to help retailers provide high quality products to their customers. If you're a retailer and you would like to know more, simply click here.
We look forward to hearing from you.