Posted by James on 18th Sep 2014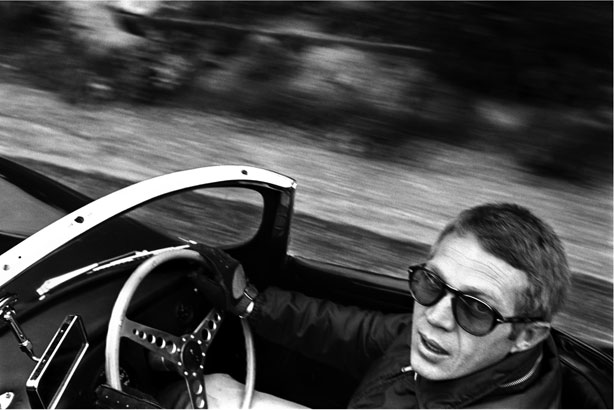 Today, I'd like to give a special mention to a man known as The King of Cool -- movie legend, Steve McQueen.
Sunglasses and cool culture
From the super cool Fonz in Happy Days to the stars of The Matrix trilogy of movies, sunglasses have been a key part for anyone looking to create a cool image.
However, very few people did more to make sunglasses a statement of coolness, than Steve McQueen.
Steve McQueen and sunglasses chic
Just to qualify the massive impact Steve McQueen had on his millions of fans, one of his personal pairs of sunglasses (a pair of Persol 714's) was sold at auction in 2006 for... $70,000! This was just one of his pairs of Persol 714's - he had others!
The tortoiseshell Persol 714 design was worn by McQueen in one of his most iconic movies, The Thomas Crown Affair and came with blue lenses and folding frames. In 2008, Persol re-released the classic design, this time called the "Persol 714 Steve McQueen Special Edition."
The King of Cool was a fan of sunglasses on screen and off. Sunglasses and McQueen were a perfect match. His anti-establishment image was both enhanced by wearing sunglasses, whilst he simultaneously made sunglasses cooler.
And finally
Don't forget, CTS Wholesale Sunglasses is here 365 days a year, to help retailers provide high quality products to their customers. If you're a retailer and you would like to know more, simply click here.
We look forward to hearing from you.