Posted by James on 4th May 2015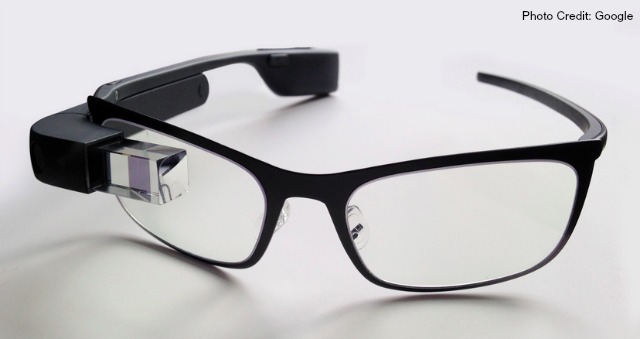 Luxottica, the sunglasses giant behind Oakley and Sunglass Hut, will be making the next version of Google's Glass device. There had been some doubt about Luxottica's involvement recently, when it emerged that they had agreed to partner with Intel, on a competing smart glasses device.
Luxottica brings sunglasses expertize to Google
Last week, the company's chief executive, Massimo Vian, confirmed to shareholders that Google Glass 2 was already in development and that they were already thinking about Google Glass 3"
"In Google, there are some second thoughts on how to interpret version 3 [of the eyewear]," Mr. Vian told shareholders. "What you saw was version 1. We're now working on version 2, which is in preparation."
Glass 2 aims to learn from the mistakes made with the original Google Glass device. By bringing Luxottica to the table for the frame design, Google hope to make Glass 2 look less geeky and more like regular glasses or sunglasses.
Google's Ivy Ross has already said that Glass 2 will be less expensive, have longer battery life and cost less than the initial Glass device. If delivered, those improvements, along with the design skills from Luxottica, would make a more compelling device than the initial one. In January, Google announced that it would stop selling Glass and closed the Explorer program, which developers used to make apps for the device.
Whilst the improvements promised would certainly make Glass 2 more popular, I believe they have still got one hurdle to overcome. Namely, that you can take video or take photos of people, just by looking at them, when you're wearing Google Glass. This lead to early adopters being asked to leave bars, movie theatres and even a number of assaults. Some parents and parent groups were also concerned about people wearing Google Glass around schools.
One thing is for certain. It will be interesting to see how Google Glass 2 is received when it is launched.
Remember folks!
Don't forget, CTS Wholesale Sunglasses is here 365 days a year, to help retailers provide high quality products to their customers. If you're a retailer and you would like to know more, simply click here.
We look forward to hearing from you.