Posted by Jim Connolly on 13th Aug 2015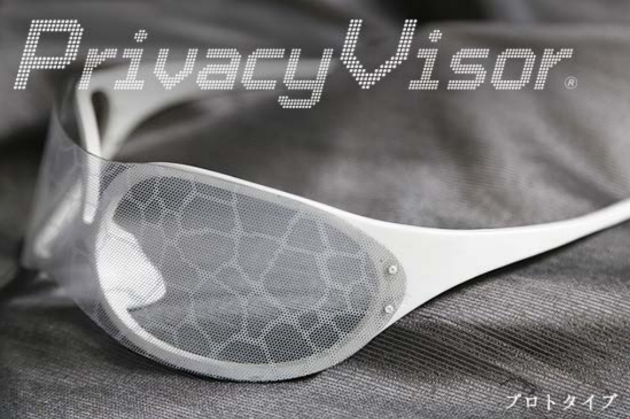 For decades, rock stars, celebrities and bank robbers have worn sunglasses, to avoid being recognized.
Today, we're all being filmed or photographed. And some people really don't like it. If you're not a huge fan of surveillance or organizations knowing where you are, fear not. News reached me today of sunglasses, which make it a lot harder for people to track you.
Allow me to explain.
Sunglasses and the new anonymity
From video cameras in stores and shopping malls, to cameras on the freeway, we've never had our movements observed so closely.
Initially, CCTV cameras had limited capabilities. They simply filmed what was going on. Then, more recently, a new type of camera came onto the scene. These cameras are able to not only record us, but also recognize us. By matching our facial features to a database, using "Facial Recognition" software, they can track who we are and where we are. Maybe the best known example of facial recognition is Facebook. It can recognize people from photos you upload, with extremely good precision.
Clearly, some of us feel more comfortable about this than others. It's a personal preference thing. Until now, there hasn't been much we could do to avoid being detected by facial recognition cameras. However, that looks set to change. And it's all down to some clever technology that's packed into what look like a regular pair of sunglasses.
Japan's National Institute of Informatics has developed a product called PrivacyVisor (see above). In brief, these glasses may look like regular wraparound sunglasses, but they are not. They contain an unspecified material, which absorbs light and reflects it. This makes it a great deal harder for facial recognition systems to detect you.
It's reported that in tests, 90% of people were unrecognizable using a smartphone. When you consider how close a smartphone is to your face, compared to a typical surveillance camera, that's pretty impressive.
As I said earlier, the topic of surveillance is a personal thing. At least it seems there will soon be a choice, for those who don't want to be recognized.
Wholesale sunglasses
… is what we do. It's our passion, just ask our retailers! if you are a retailer who either stocks sunglasses or wants to become a stockist, CTS Wholesale Sunglasses are here to help. Just email us or call us, using the contact details on the top right of this page.
We look forward to hearing from you!
Image credit: Japan National Institute of Informatics