Posted by Jim Connolly on 25th Nov 2015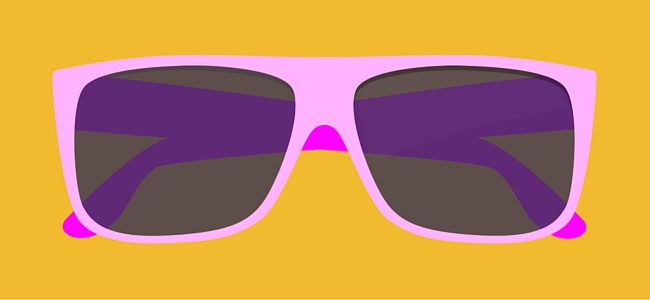 As I've said many times, sunglasses are useful all year round, because the sun comes out all year round. However, recent trends suggest that from a purely fashion perspective, sunglasses are now maybe the hottest all year round fashion accessory.
A huge change in the sunglasses marketplace proves that fashion conscious people have changed their buying habits.
Sunglasses sales on the up!
Alessandra Beccarini, product development director at Luxottica summed it up perfectly. She said, "Instead of one pair a year, women of all ages are buying a wardrobe of sunglasses – Ray-Ban Wayfarers for daytime, and more elaborate frames for a party or a special occasion," And she would know. Luxottica is responsible for fashion labels such as Prada, Burberry, Versace and many more. They sell over $5Billion worth of eyewear. So far this year, they've seen an amazing 15.4% profit increase.
Luisa Delgardo from Safilo, who are another major eyewear producer, is equally bullish. She's noticed that sunglasses look set to outsell bags / purses. These have been the main driver for the fashion accessory marketplace for more than two decades. Delgardo said, "People are realizing that eyewear is the most immediately visible accessory you can wear."
So, why is this shift in the fashion marketplace happening?
I believe I know a key reason why sunglasses have become increasingly important to fashionistas, celebrities and the general public.
Sunglasses surge: Here's my theory
If you take a look on any social network, you will see endless photos of celebrities. In most cases, the main focus of the photo is, obviously, the face. This means that when a celebrity (or Vice President of the U.S.A.) has their photo shared, if they're wearing sunglasses, we see it. Now, compare this to bags, which are being overtaken by sunglasses. They're seldom, clearly captured in the photos we see on Facebook and Twitter, etc. Remember, Facebook alone has over 1.5 Billion active users.
Equally, when you're done using a bag or purse, you deposit it somewhere; on a chair next to you, at your feet, etc. With sunglasses, you don't deposit them out of sight. You wear them on your head or slip them onto the neck-line of your shirt, sweater etc. In other words, they stay with you. They remain a part of your look. In short: The face gets all the attention… and sunglasses are situated on the face.
And that's why I believe the importance of sunglasses as a fashion accessory is growing and will continue to grow.
This is a great time to be a sunglasses retailer. So, if you already retail sunglasses or want to start, CTS Wholesale Sunglasses are here to help. We're available 365 days a year, to help retailers provide high quality products to their customers. If you would like to know more, simply click here.
We look forward to hearing from you.