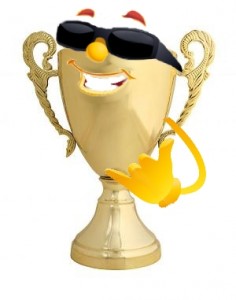 Here at CTS Wholesale Sunglasses we are not only a supplier of sunglasses but we also run a blog about all things sunglasses, from fashion and design to utility and safety.
But don't think we are the only ones providing you with top-notch sunglasses information. There are a host of other sunglass related blogs out there, and this post pays homage to the top sunglasses blogs, as rated by CTS.
So without further adieu, here are the Top 15 Sunglasses Blogs:
#15 L.G.R Blog
#11 Send Optics - Designer And Fashion Sunglasses
#10 The Eye Zone
#9 Retro City Sunglasses Blog - This Blog has been shut down, we are currently researching a new #9.
This is an excellent and informative blog relating to Eye Goodies. You'll find many insightful and educational blog posts regarding eyewear and sunglasses here. A terrific way to keep current and up to date on the ever changing fashion trends of eyewear.
#4 CSF
CSF stand for Celebrity Sunglasses Finder, and although Rays Lite hasn't updated his self proclaimed best sunglass blog in the world since last summer, the archived posts are still a very humorous read. So if you want to know what the celebs were wearing, and have a good laugh while you are at it, check out CSF.
#3 Super (Currently under maintenance)
The Super Blog is all about Super, which is a super cool line of acetate sunglasses. Don't know Super yet? Well check out their super cool blog, Super, to learn more about their super cool sunglasses line, Super. Isn't that super?
From celebrity sightings to movies and videos Everything Sunglasses is, well all about sunglasses. This is a great blog to find out what the celebs are wearing and what is hot and new in sunglass design fashion.
Sadly, it seems that Sunglass Hut has shut down their blog, after losing Miss Kristy Eléna. We are currently researching for another #1 sunglass blog. Blogger Kristy Eléna, has sadly just wrapped up her last post with Sunglass Hut Blog, after spending a year blogging about her worldly adventures and about everything sunglasses. We are sad to see her go, but are looking forward to seeing who the people at Sunglass Hut will have to take over the blog this year. You can catch Kristy at her new blog Vogue Gone Rogue.