Posted by James on 29th Jan 2015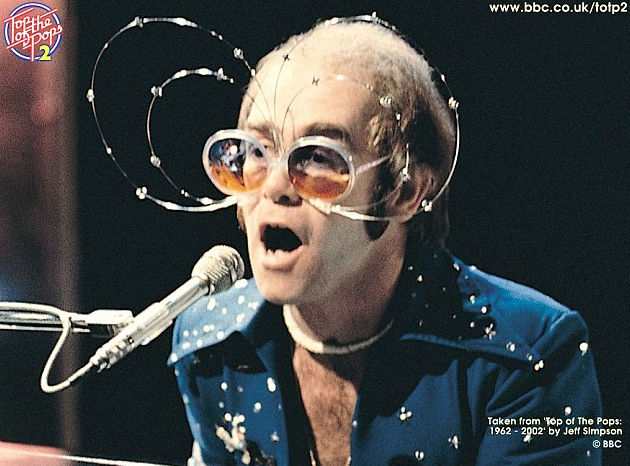 I have a question for you: How many pairs of sunglasses do you own?
Now, I'm a huge fan of sunglasses. I own more pairs than most people I know, with around 10 pairs in total. 3 of those pairs are designer sunglasses and the others are sunglasses I use when doing sport or pairs I have in each of our family cars.
Elton John wants more sunglasses
If you think my 10 pairs is a little excessive, consider Sir Elton John. He was spotted recently shopping for sunglasses in LA... despite owning a quarter of a million pairs! It's hard to guess what the combined financial value of those sunglasses is. The collection would be valued at millions of dollars, even if they were not owned by such a famous pop star.
Sir Elton's life long love affair with sunglasses is well known. They have been a key part of his image, for more than 4 decades.
In fact, during his Brazil tour in January 2015, the country's Pampulha newspaper reported that when Sir Elton's hotel reservation was booked, an extra room was booked just to accommodate his sunglasses. The Candle In The Wind singer denied this, yet his love of sunglasses made the story almost believable.
As you can see from the above photo, [taken from a 1970's UK TV show], Sir Elton's taste in sunglasses has become a lot more conservative these days.
The reason CTS Wholesale Sunglasses stock such a vast range of designs, is because people demand choice. We all like different designs, so we provide our retailers with a huge selection.
And finally folks
Don't forget, CTS Wholesale Sunglasses is here 365 days a year, to help retailers provide high quality products to their customers. If you're a retailer and you would like to know more, simply click here.
We look forward to hearing from you.