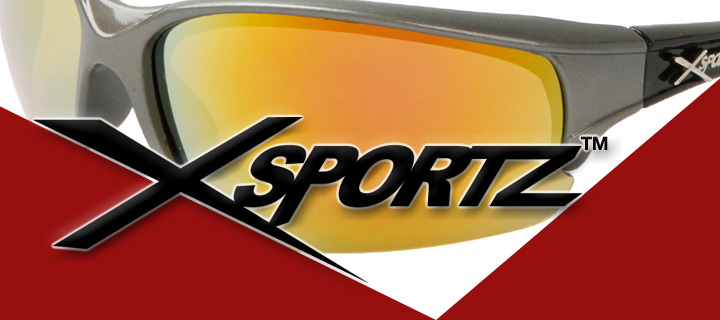 When you are looking for a pair of sunglasses your eyes will be drawn to all the different styles that are available, such as our very own wholesale Xsportz™ sunglasses, but there is more to picking out the right pair than first meets the eye.
You need to consider why putting money down for a quality pair of sunglasses that comes off the rack in the local drug store or from a designer's brands is essential. The answer is really simple. You need sunglasses to protect the health of your eyes. They're the only pair you've got.
Remember that the first function of sunglasses is to protect the eyes from certain harmful rays from the sun. Between the late morning and afternoon, the glare from the sun as it reflects off surfaces like water can cause some discomfort, but there are even more serious risks you need to guard your vision from.
Beyond the ultraviolet radiation that many people are familiar with, the sun also affects the health of your eyesight with bright white and blue light, both of which your eyes should have protection from. Still it's the ultraviolet varieties that are part of the reason for the different selection of sunglasses that are on the market today. Not everyone that's looking for a pair of sunglasses is aware of the three different kinds of ultraviolet radiation, two of which you need to watch for.
Wearing the right lenses will protect you from the UVA and UVB rays although the UVC category are generally absorbed by the atmosphere and not a problem for your eyesight. The damage that can occur comes in the form of cataracts, even macular degeneration and other aliments as well.
Of course when you are looking for a new pair of sunglasses, you'll want to look for that perfect combination between style and function. It's an excellent idea to make sure that you are covered when it comes to protecting your eyes with the right polarized lenses as well. Putting together a look that you can be comfortable with means being sure the health of your eyes is being covered too.